Classical Theatre of Harlem appoints Carl Cofield new associate artistic director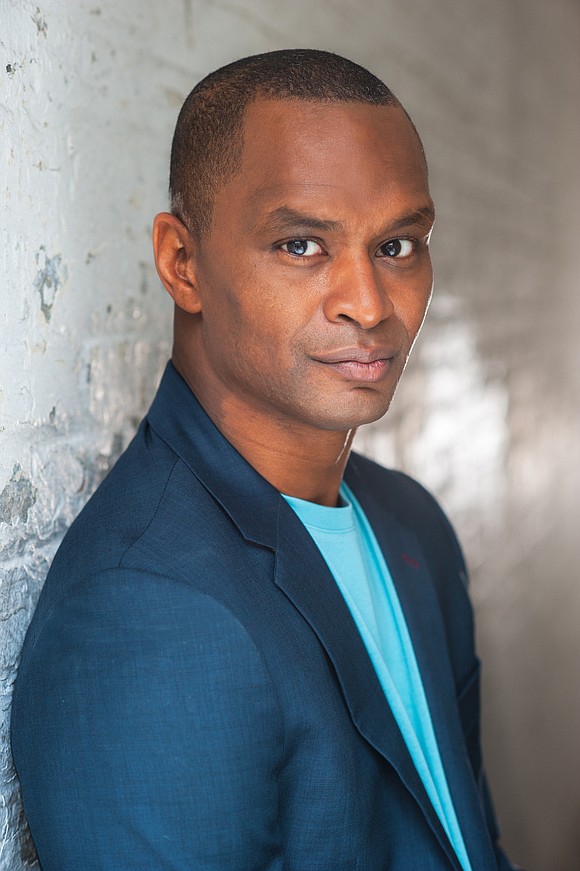 The Classical Theatre of Harlem recently announced the appointment of Carl Cofield as associate artistic director. Cofield comes to the organization with a long history of directing for CTH and regional theaters across America. Well versed in working with classic theater productions and new plays, Cofield is also a theater instructor and is currently on the faculties of The New School and New York University's Tisch School of the Arts. CTH is thrilled to welcome Cofield to further expand the mission and vision of the company.
Coming off a successful run directing this summer's production of "Antigone," Cofield will support the work of Producing Artistic Director Ty Jones. As associate artistic director, Cofield will be key in helping to further refine and implement CTH's artistic vision. As part of the senior management team, he will assist with the company's strategic planning and fundraising and in all areas of programming. Cofield will also work to assemble creative teams for CTH's future productions and will direct one of the company's three productions each year.
Cofield is a New York-based theater maker and educator. Originally from Miami, he was introduced to theater at an early age and began his professional career as an actor at the age of 4. By the time he entered performing arts school, he had acted in numerous national commercials, television shows ("Miami Vice," "House of Payne," "Law & Order," "Superboy") and films ("Mama, I Want to Sing," "Band of the Hand," "Angel City," "The Assassin").
Cofield graduated from the first class of the New World School of the Arts in Miami and matriculated to the theater conservatory at the University of Miami, where he graduated with a BFA. Always interested in the classics, he studied at the Royal Academy of Dramatic Art in London before heading to New York. In New York, he quickly gained a reputation as a young actor equally versed in the classics and contemporary works. He began working at prestigious theaters across the United States: Arena Stage, Berkeley Repertory, McCarter, Geffen and many others. He was a resident company member of the Alabama Shakespeare Festival, the Acting Company and Shakespeare Santa Cruz. After a successful career as an actor for many years, Cofield moved into the director's chair.
He attended graduate school at Columbia University, where he was a Shubert Fellow. He was mentored by Anne Bogart, who helped him sharpen his craft as a director. As a director, Cofield has won an NAACP Award and has been nominated for several AUDELCO Awards in New York City. His passion lies in reinvestigating classics and looking at them through a multi-cultural lens. He has directed several shows for CTH, including "Dutchman," "The Tempest," "Macbeth" and "Antigone."
Cofield said, "The opportunity to create theater in the heart of New York City is a dream come true and deeply personal. I grew up as a young Black boy in Miami, Fla. when theater changed the trajectory of my life. In my youth, I saw the transformation from words on paper to live action on a stage and every so often, the hero resembled me. Seeing someone that mirrored my features motivated me to be a part of that world. I am overjoyed to join the Classical Theatre of Harlem and to bring the arts to the beautiful people of Harlem and New York City. Having directed several shows for CTH, I look forward to further serving the community and I hope that our productions will have the same profound, moving impact on a young person that it had on me."
The CTH is an American theater company that tells stories as seen through the lens of the African Diaspora and does work that honors the cultural legacy of the neighborhood in which it was founded: Harlem. CTH combines original adaptations, music and dance to present great classics of world literature as well as contemporary works that will stand the test of time while being truly reflective of the diversity of ideas and racial tapestry that is America. Since its founding in 1999, CTH has presented works ranging from traditional classical playwrights (Anton Chekhov, Euripides and William Shakespeare) to established 20th-century playwrights (August Wilson, Langston Hughes and Jean Genet) to new plays by emerging playwrights (Kemp Powers, Radha Blank and Betty Shamieh). CTH also proudly provides theater-based training and live theater experiences to Harlem youth and their families through its arts education program, Project Classics. The organization engages new audiences, provides artistic development of new work and gives exposure to emerging playwrights with its three free reading series: Future Classics, Playwrights' Playground and Revisited Classics.