De Blasio signs for-hire cap bill into law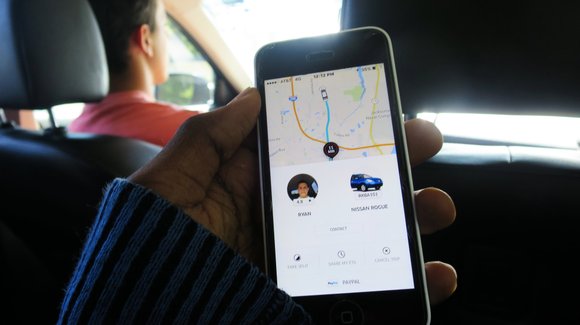 The law went into effect at 5 p.m. this Tuesday, which led to thousands of car owners rushing to Uber and Lyft's offices to register their vehicles before the deadline.
As for the congestion issue, those who specialize in transportation, traffic and planning aren't too sure about the legislation leading to less traffic in the streets. Dani Simons, a representative for the nonprofit Regional Plan Association, said that caps on for-hire vehicles reducing congestion is a bit far-fetched.
"This cap will have only a minor effect on congestion, given that FHVs account for only 6 percent of the vehicle miles traveled in our city," said Simons. "We're eager for our State Legislature to take action on the other 94 percent by enabling congestion pricing which would discourage unnecessary driving and simultaneously provide a stream of revenue to improve transit, making alternatives to driving better and more accessible for New Yorkers."
Nick Sifuentes, executive director of the Tri-State Transportation Campaign, agreed, saying it's a cosmetic fix to a bigger problem.
"I do not expect the recently passed for-hire vehicle cap by the Council will have any meaningful impact on congestion, because the cap won't get at the root of the problem," Sifuentes said. "We need to fix public transit so commuters see subways and buses as the best options for getting around, and the only way we're going to do that is by funding public transit fixes, not by taking options away from people."
Sifuentes also suggested that the mayor take up another means of helping commuters and fixing the subway.
"The best way to fund public transit will also help congestion, and that's congestion pricing for all cars traveling below 60th Street in Manhattan," he said.