'King of Stage: The Woodie King Jr. Story' captures masterful essence of theater legend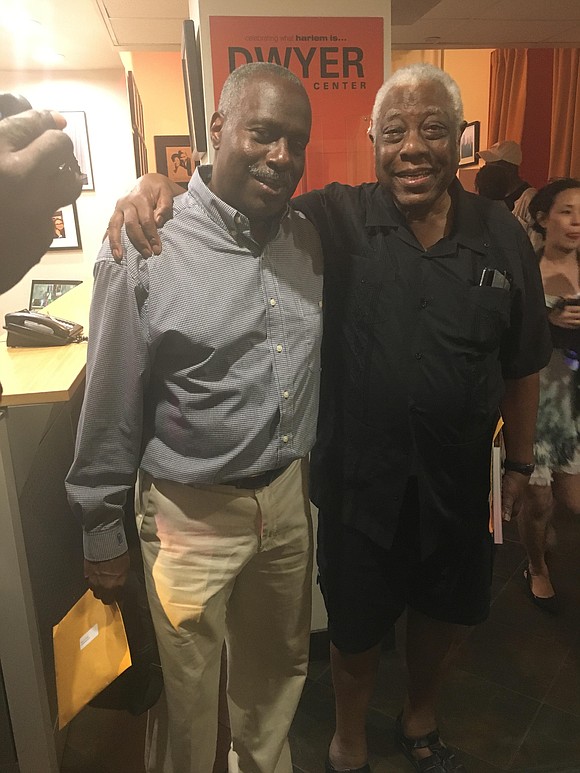 Passion, determination, commitment, an insatiable love of theater—those are the attributes of Woodie King Jr., founder and producer at New Federal Theatre. And it is beautifully evident as you watch "King of Stage: The Woodie King Jr. Story," a documentary on his life, respectfully and lovingly written and directed by Juney Smith.
In 2017, at the age of 79, Woodie King Jr. sat down and told the captivating, impressive story of his life, from his humble beginnings working as a paper boy with a father who was a truck driver. King—or Mr. Theater as I often like to refer to him—shares all aspects of his riveting story and lays out the road map of his life, including the famous stars along the way who got their starts with him, such as a 19-year-old Glynn Turman or a young Chadwick Boseman, and also the legends who inspired him, such as Sidney Poitier and Sammy Davis Jr. He talks about attending an all-white theater school called Will-O-Way Theatre School.
Although the film pays magnificent tribute to King, it also enables him to shine a radiant light on so many remarkable people he has worked with over the years, such as directors Lloyd Richards and Shaneille Perry and such as playwrights Ron Milner, Amari Baraka, Charles Fuller and Ed Bullins. King takes us on a personal journey that is filled with struggles, humor, academic challenges and academic excellence. He introduces us to himself as a young man who had a thirst for knowledge and an unrelenting need for knowledge about theater and music, which was often quenched in the library. King speaks to the audience and reminds you of your highly successful, but always humble and always reality-based relative, who can tell you what he did to become a success and wants to share his life story, not to brag but to instead inform you about the obstacles you might encounter in your life. Sometimes those obstacles involve racism, but King also shows that being the first Black person in a white theatrical environment did not hamper him. He found a niche, he found a way around it. He equipped himself with skills such as stage management and lighting that the white theater companies could readily utilize. King took his theatrical skills and passed his knowledge to young people by working with organizations such as Mobilization for Young and Henry Street Settlement. He also is proud of being from Detroit and his theatrical connection to this fantastic, creative city. He is also glad to share his unique, important and supportive relationship with the late Joseph Papp and The Public Theater.
King's life is one of inspiration! This documentary—which won best documentary at the Pan Arts Film Festival 21st Film Independent Films—demonstrates the extra mile that one should be willing to go to get what they love and the benefit of such dedication. When a person is as passionate about theater as King is, it becomes obvious to the people that they encounter. King has done it all in the industry, he's been an actor, director, producer, stage manager, lighting designer and grant writer. King is a stellar example of what it takes to be a "man for all seasons."