'King of Stage: The Woodie King Jr. Story' captures masterful essence of theater legend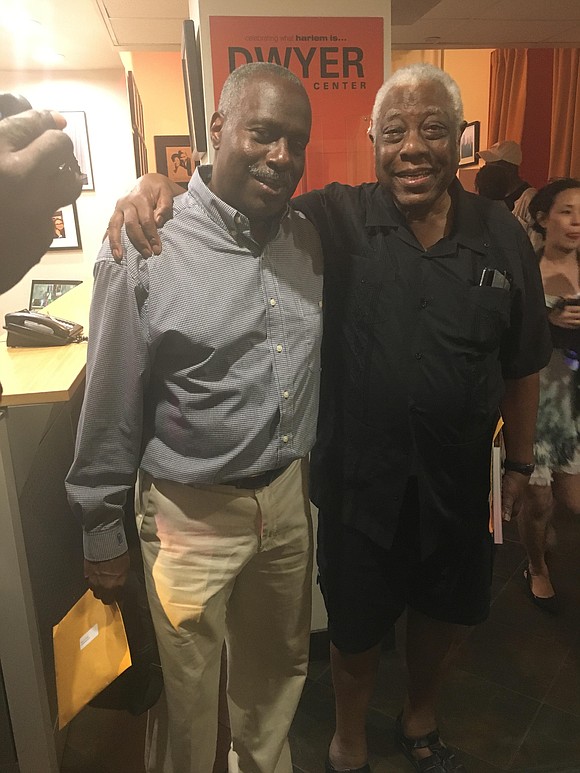 I've been a journalist for more than 33 years, and in all that time I've always known the name of Woodie King Jr. as a producer and director. Oh, did I forget to mention book author? King is one of the most amazing people in theater. He is also connected to some of the most famous, well-known productions that we still recall the names of, such as "What the Winesellers Buy," "The Taking of Ms. Janey," "Black Girl" and many others. King has been connected with more than 200 productions over the decades, both on and off Broadway, and the names and years of those productions are actually listed at the end of this affectionately made film.
The documentary's director, Smith, has known King and worked with him over the years, and it is obvious as you experience this film that Smith created it to have a heartfelt tribute to this great man, that he can experience himself as he sits in the audience and beholds their creation. Smith has candid moments with King, talking about every facet of his life, including being married for 35 years. Some of the film has black and white dramatic moments, which quietly shed a light on this beloved theatrical genius. The film also presents wonderful, original, black and white photos of King as a child and as a young man. There are archival scenes from different plays King has produced. This documentary is not just declaring the arduous path that King's life has taken, it is a time line that includes the Black Arts Movement. "King of Stage: The Woodie King Jr. Story" has King vividly talking about funding for theater and how he had the position of going around and finding Black theaters that were doing phenomenal work and was instrumental in getting them foundation funding. His work led to him having a close, lifelong relationship with the outstanding actor, the late Dick Anthony Williams, who also became King's business partner.
One common thread that runs through this documentary is King's honesty about how difficult funding has become for Black theaters. At the age of 80, however, he is still going strong and finding ways to fundraise for New Federal Theatre. At the Q&A that followed the screening of this documentary at the Nuyorican Poets Café, he stated, "I call 200 to 300 people a year. You give $100 or $50. I get a call Debbie Allen gave or this one gave. Corporations ask did you get money from the community? If you say no, they won't give you anything."
"New Federal Theatre is currently in fundraising mood," remarked Rome Neal of the Nuyorican.
Felipe Luciano, a member of the original Last Poets, was in the audience and remarked of his old friend, "You are a great hustler, but there comes a point in your life you just want to be able to create."
For 90 minutes audiences have the chance to hear the story of King's journey from his own mouth. The film, presented by Rainbow Media Group, was screened at the Nuyorican Poets Café one day last week and the Café, under the leadership of Rome Neal, will be scheduling future screenings. In fact, the next screening will be Thursday, Sept. 6, at 6 p.m. Tickets are $20 for adults and will include one drink. Tickets for students are $10, and everyone is offered complimentary banana pudding. The Nuyorican Poets Café is located at 236 E. Third St., between Avenue B and Avenue C.
For tickets, go to www.nuyorican.org.
This Juney Smith Film is executive produced by Glynn Turman and Neema Barnette and is edited, produced and has as director of photography by Reed R. McCants.
This documentary film should be a must-see for the historically Black colleges and universities and all Black institutions. It is available for purchase by going to the website www.Kingofstage.info.