Major weed summit in Jamaica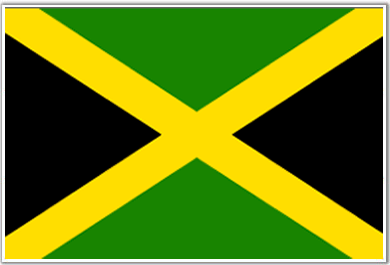 Authorities in Jamaica are trying their best to push the other members of the 15 nations in the Caribbean Community to seriously consider the benefits an organized medical marijuana industry could have for the region.
Long romantically and otherwise associated with marijuana use, Jamaica is the venue for a major international conference in late September that is primarily being organized for further discussions on decriminalization and legalization of marijuana.
To ensure there is representation at the very highest levels, the Jamaicans are sending out invitations to a number of regional prime ministers, high ranking officials, diplomats, the private sector and others of relevance.
The organizers are clearly trying to strike the proverbial iron while it is hot. The issue was a key agenda item at last month's summit of Caribbean leaders, which was coincidentally held in Jamaica.
Heads of government last month agreed to cease treating the use of small amounts of marijuana as a crime and also to give the drug a similar classification to that of alcohol and tobacco as a first step to dealing with an issue that has long dogged legislators and decision makers.
Among those being targeted to help advance the lobby to achieve region-wide decriminalization and legalization are Trinidadian Prime Minister Keith Rowley, former Mexican President Vincent Fox, American television personality Montel Williams and Bruce Linton, founder of the Canopy Growth Corporation of Canada.
The Trinidad Guardian newspaper reported this week that Rowley and several of his cabinet ministers have been invited to attend the Sept. 27 to Sept. 29 meeting in tourism paradise Montego Bay. It is being held under the auspices of Can Ex Jamaica and is the third such conference to be held in recent years. Other community heads of government and cabinet ministers have also been invited to attend.
"I had people who gave me a mouthful the first time I held this conference as to why what I was doing was anathema to good sense or being raised properly, and these people have come full circle," said main organizer Douglas Gordon. "These people are now huge advocates for the industry. They understand not just the power of the medicine—which is significant and that really is the main point—but they also understand the economic opportunities to be unlocked by countries that have been otherwise challenged for a very long time."
So far, Antigua, Jamaica and Belize have broken ranks with the other members of the bloc and have moved to legalize specified amounts of weed any person can possess for personal use. In fact, Antigua has even gone so far as to allow each household to legally cultivate four plants for home use.
Others such as Guyana and Trinidad are moving cautiously, but as the new workweek began, the Alliance for Change, one of the main partners in Guyana's multiparty coalition, reported broad agreement on how the country's legislature will approach the issue when sessions resume in early October.
The AFC, civil society and other groups have been pushing the cabinet, police and the judiciary to change their approach to personal marijuana use because large numbers of youngsters are jailed, smeared for life and convicted of possessing or using infinitesimal amounts of the weed mainly for personal use rather than for trafficking.
"I was raised to know marijuana was bad, but as I got older and got more information my mind changed," Gordon said. "I understand why my parents did it. It wasn't malicious. At the same token I understand it was based on information they did not have and that is the key now. There is no excuse for ignorance. There is too much information out there and it is not a fly-by-night information. It is empirical data from top institutions around the world, and there is no reason to second-guess the research, no reason to not be informed about it."