Queens Borough president, Legal Aid Society support sealing convictions
MATTHEW BROWN | 8/16/2018, 4:32 a.m.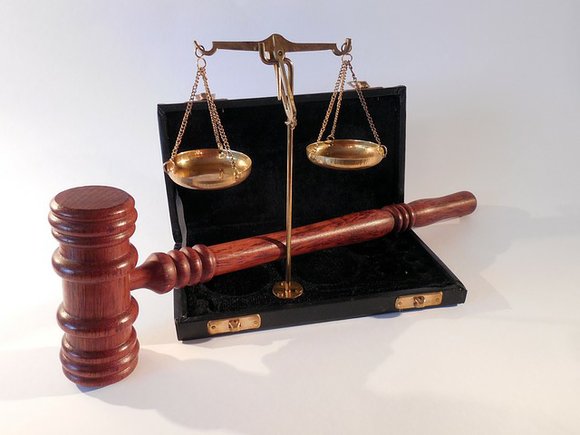 The Queens Borough President's Office and The Legal Aid Society are conducting a weeklong series of workshops and forums titled "Know Your Rights Week: Closing Cases, Opening Doors." Events were hosted alongside partner organizations throughout the borough from Aug 6 to Aug. 10.
"We started the Know Your Rights services a few years ago, and the reaction was amazing," said Queens Borough President Melinda Katz. "The most successful resource fairs have been those where we also provided attorneys. So, we've now partnered with organizations in the borough and provide attorneys who can provide counsel on workplace questions, domestic violence and immigration laws."
The co-sponsored event comes after the two groups identified an underutilization of the state's new sealing law, CPL 160.59, enacted last October. Under CPL 160.59, people can apply to have their convictions sealed in New York.
Applicants are eligible if they have been crime-free for at least 10 years since conviction or release and have no more than two convictions on their criminal records. Only one of said convictions can be a felony.
"If you had a clean record after 10 years, then you could apply," Katz stated. "But we found many people were not taking advantage of the services. So, we wanted to make sure that attorneys were available, and that if anyone needed an appointment they'd have the opportunity."
Approximately 600,000 New Yorkers across the state are eligible to have their convictions sealed under the law, but public awareness of the process remains low. New Jersey, Massachusetts and California maintain similar laws to CPL 160.59, all passed within the past two years and experiencing similar problems of underutilization.
The five community organizations hosting the events along with the Queens Borough President's Office are LIFE Camp, Inc., Build Queensbridge, Hazel House, Rock Safe Streets and the Queens Public Library.
Build Queensbridge Founder and Director K. Bain stated that his team was "enthusiastic" to cooperate with the Queens Borough president and the Legal Aid Society.
"We believe that this collaboration will empower community members to take action and remove unnecessary barriers to opportunity and employment," Bain said in a statement to the Amsterdam News. "Additionally, this human justice approach to legal reform can be used to heal low-income communities of color, like ours, who have been targeted by biased policing and institutional discrimination and systemic oppression."
This occasion is not the first time the Queens Borough President's Office and The Legal Aid Society have cooperated. Over the past several months, they have partnered to address different issues prescient to Queens residents and Americans more broadly.
They have speculated about expanding the partnership to have such events as Know Your Rights Week more frequently. "Legal Aid is an amazing asset to the people for they work," said Katz. "We're very fortunate to be working with them in Queens."