'Skullduggery' Foils Zimbabwe Inauguration of Former Mugabe Ally
(GIN) | 8/16/2018, 11:19 a.m.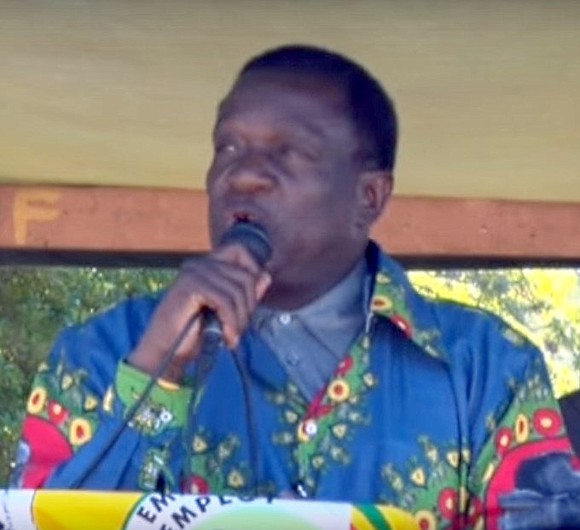 The hastily organized inauguration of Emmerson Mnangagwa as president of Zimbabwe has hit a brick wall.
Invites to the heads of diplomatic missions, international organizations and consulates were pulled back after challenges to last month's general election put a question mark around the slim victory of Mnangagwe over his rival Nelson Chamisa.
Mnangagwa allegedly beat Chamisa with 50.8 percent of the vote to Chamisa's 44.3 percent.
The ceremony was slated for Sunday, Aug. 5, at the National Sports Stadium in Harare, despite clashes between opposition protestors and soldiers that broke out shortly after polls closed. Some six people died in the melee, many others were beaten and a number sought refuge in neighboring Zambia.
As the postelection violence increased, Mnangagwa called for "peace and unity," but that failed to unite the nation. At least half of the voters had cast ballots for Chamisa's Movement for Democratic Change.
In early returns, the MDC was leading by approximately 50,000 votes over the ruling ZANU-PF. But that lead suddenly evaporated when returns from the fifth of the 10 provinces were announced.
Mnangagwa, who ousted his predecessor, Robert Mugabe, in what was widely described as a coup, called the voting a "celebration of Zimbabwean democracy, a festival of unfettered freedom."
He added, "With the eyes of the world on us we delivered a free, fair and credible election."
During Heroes Day commemorations in Harare, Mnangagwa said, "It is now time to put the election period behind us and embrace the future. We should never be deterred by temporary setbacks or regrettable events which we encounter in our cause to build an open, free and democratic, prosperous Zimbabwe."
It is now up to the Constitutional Court over the next 14 days to rule on the challenges brought by the MDC.
Meanwhile, according to reporters on the ground, hundreds of opposition activists are in hiding from an army-led crackdown. Over the weekend, soldiers were seen moving through suburbs of Harare, the capital, and satellite cities, beating supporters of the MDC, firing weapons outside the homes of its MPs and sealing off the homes of leaders' families.
"There are people disappearing," Nkululeko Sibanda, an MDC spokesman, said. "We don't know how many—maybe 30, maybe 50. They are clearly trying to scatter the leadership, to stop us organizing."
As Mnangagwa struggles to unify sparring members of his own party and divisions in the armed forces, he might seem ineffectual, but many remember his record as state security minister when, in 1983, some 20,000 minority Ndebele people were murdered in "a moment of madness," according to ousted president Mugabe.