William Leo Hansberry, noted authority of Ethiopian history and culture
Herb Boyd | 8/16/2018, 11:39 a.m.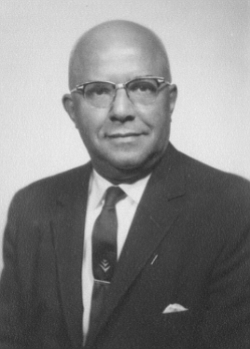 Much of this turmoil at Howard forced Hansberry to continue his higher education pursuits at Harvard, obtaining his master's degree there, along with attendance at the Chicago Oriental Institute and Oxford University. It was not until the end of World War II that he would be promoted to associate professor with tenure at Howard. Meanwhile, he lectured widely, eventually mentoring a number of prominent future leaders such as Nnamdi Azikiwe, the first president of post-colonial Nigeria. In 1963, the nation's academic centers were named in honor of Hansberry.
In 1964, he was the recipient of the first Haile Selassie Prize, a tribute to his tireless research in Ethiopian history and culture. Unfortunately, Hansberry never completed his book on Ethiopia, but thanks to Professor Harris, two volumes—"Pillars in Ethiopian History" and "Africa and Africans as Seen by Classical Writers"—were published in 1974 and 1977, respectively, by Howard University Press.
Among the most fascinating topics in "Pillars in Ethiopian History" is the story of the Queen of Sheba, much of which, Hansberry disclosed, was chronicled in the "Kebra Nagast" ("The Glory of the Kings"). He deftly probes the history of Sheba as interpreted through other cultures as well as her appearance in the Bible. In ancient Palestine and medieval Arabia, Hansberry wrote, "It was widely believed that the renowned Queen of Sheba was an ancient Arabian queen named Belkis and that the Yemenite kingdom of Himyar was her ancestral domain." Moreover, and perhaps more important, Hansberry's research legitimized the often controversial discussion about the Solomonic dynasty.
Hansberry, while visiting relatives in Chicago, died at Billings Hospital of a cerebral hemorrhage Nov. 3, 1965.