Democrats and Republicans must do more to engage African Americans
Jeffrey L. Boney (NNPA Newswire Political Analyst) | 8/20/2018, 10:39 a.m.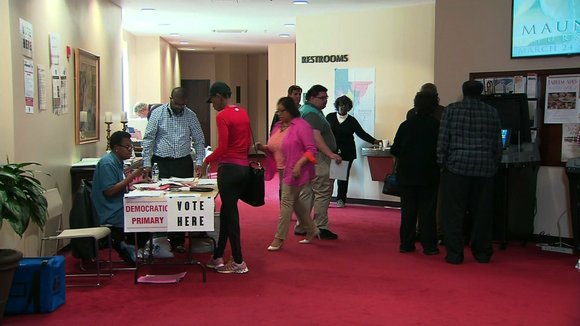 "Shame on us for taking African Americans for granted," said Perez. "We can't allow that to happen again and we won't allow that to happen again under my watch. We can't criticize Black voters for not showing up, because it's not on them. It's on the Democratic Party to show up and put our money where our mouth is to better organize in the African American community."
History shows us that beginning with the Civil War era and through the early part of the 20th century, Blacks voted heavily Republican. One key factor for that was the decision for Republican President Abraham Lincoln to push for and pass the Emancipation Proclamation.
After the passage of the Emancipation Proclamation, the Ku Klux Klan began to terrorize Blacks with threats of violence to discourage them from voting, while strongly putting a fear in Blacks to avoid supporting Republican candidates, unless they wanted to be lynched. The Democratic Party, at that time, did not solicit Blacks to be a part of their party, primarily because the majority of the members of their party were White, segregationist politicians who governed Southern states.
Many Blacks who lived in the South were prevented from participating in the political process. It wasn't until 1924 that Blacks were even permitted to attend Democratic conventions in any official capacity.
That changed in 1948, when Harry Truman received roughly 77 percent of the Black vote. It was at the point that many Blacks began to self-identify as Democrats. However, not all Black people were ready to switch so fast. It took a few more years for Blacks to shift to the Democratic Party in the way they have today.
In 1956, Republican Dwight D. Eisenhower got 39 percent of the Black vote and four years later Republican Richard Nixon got 32 percent of the Black vote in 1960. However, once President Lyndon B. Johnson championed the landmark Civil Rights Act of 1964, while his Republican opponent Senator Barry Goldwater openly opposed it, the almost full migration to the Democratic Party by African Americans had begun. Johnson received 94 percent of the Black vote that year.
The following year President Johnson signed the Voting Rights Act of 1965 into law and ever since, no Republican presidential candidate has gotten more than 15 percent of the Black vote.
African Americans are more than just a vote. Blacks have sacrificed and contributed mightily to the betterment of our nation, and to our state and local governments. No political party should ever treat the Black community and Black voters like political piñatas. Black people need to receive the same type of support and political respect as all other groups of people in this country. If African Americans aren't respected and are continuously treated like political piñatas, then they might just become galvanized to the point where they either switch political parties or create their own—whatever it takes to avoid becoming a proverbial political piñata.
This upcoming midterm election in November, along with the events leading up to it, will be telling and will show how much effort the Democratic Party has done to engage their loyal voting bloc – Black voters.
Jeffrey Boney is a political analyst for the NNPA Newswire and BlackPressUSA.com and the associate editor for the Houston Forward Times newspaper. Jeffrey is an award-winning journalist, dynamic, international speaker, experienced entrepreneur, business development strategist and founder and CEO of the Texas Business Alliance Follow Jeffrey on Twitter @realtalkjunkies.