Protestors demand arrest of all employees involved in Brooklyn nail salon brawl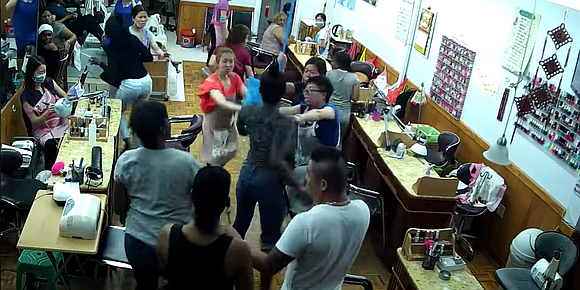 Dozens rallied outside the New Apple Red Nail Salon Tuesday evening, increasing the calls for the shop to remain closed for good.
The salon became the center of controversy earlier this month after a viral video showed a fight between customers and several employees. The employees are seen hitting the customers with broomsticks and throwing nail polish remover.