Celebrating Black music from Nashville to Brooklyn—all is love and pride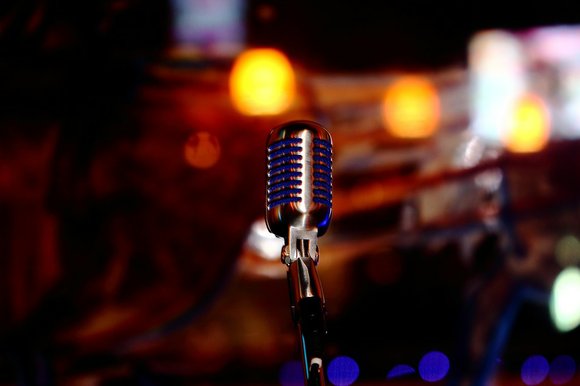 It's the morning of Aug. 16, 2018. So far so good. My flight landed as scheduled. What it do Nashville? After completing the business at hand, we gonna see what the city's about. No problems at the car rental either—nice!
Secured in the vehicle with the mirrors set, all that's left to do now is find the local FM station and get a feel of the town. I hear the last few bars of "A Rose Is Still a Rose," and a few seconds later the Falala la la la/La la, la, la intro of "Spanish Harlem." The initial reaction: Aww yeah, we can rock with the Queen. That quick, it dawns on me. We lost her!

Just a week ago, armed with the grim diagnosis of her physical condition, we had the faintest hope that she could reverse the tide and stay with us a little while longer. That was the mindset when pen hit the paper for last week's correspondence. We gonna throw all the positive vibrations in the atmosphere and not negate it with a "we'll miss you always" ending. Truth is though, we're not going to have time to miss her, musically. Her DNA is embedded permanently in the present and future torch bearers and purveyors of soul music.
Proof positive was revealed a few hours later at the Tennessee Performing Arts Center. Now entering its third year, Central City Productions, is looking to replicate the success of their flagship show "The Stellar Awards," with the 2018 Black Music Honors—the annual two-hour television special that honors artists and musicians who have influenced and made significant contributions to American music.
"The vision of the Black Music Honors is to recognize the trailblazers in African-American music who have paved the way for the artists of today," said Don Jackson, founder and CEO of Central City Productions. "Many of these artists have never received their much-deserved recognition." Tickets for the live taping further looks to preserve the legacy of Black music.
Jackson additionally revealed, "I am pleased that our Black Music Honors special has the opportunity to promote the National Museum of African-American Music and that proceeds from ticket sales are donated to the museum."
Hosting the ceremonies were radio host/comedian Rickey Smiley and singer/actress Latoya Luckett for the class of the 2018 Black Music Honors, who were Bobby Brown, who received the R&B Soul Music Icon Award for his 40 years in entertainment and 32 years as a solo artist; Bebe and Cece Winans, who went in as co-honorees of the Gospel Music Icon Award; music producer and label executive Dallas Austin, who was presented with the Music Innovator Icon Award; and multiplatinum, Grammy Award-winning recording artist, songwriter and producer Faith Evans, who won the inaugural Urban Music Icon Award.
No party is complete without having Brooklyn in the house. So it was appropriate that the borough was twice represented with awardees Stephanie Mills, The Legends Award winner, and one of the most unheralded groups of all time, Whodini, who took home Hip-Hop Icon Award laurels.
Speaking of Whodini, Jalil of the group, was moved to tears with the achievement. People get amnesia when mentioning Whodini among the all-time greats, but their rhythmic stylings, melodic sound beds and universal content made hip-hop music palatable for radio and adults, a huge achievement given that rap was deemed amusing to only infantile thinkers, who get to play out their misogynistic and violent alter egos through the overly aggressive drums and vocal projections. Yo-yo, who participated in the musical tribute offered of their legacy, "To have women do the tribute to them is so beautiful, as it symbolizes who they are and what they stand for. They were always inclusive in their music and that's what hip-hop is about." Other performers included Bell Biv Devoe, Next, Jade Novah, Kierra Sheard, Tasha Page-Lockhart, V. Bozeman, Demetria McKinney, Sammie, Donnie McClurkin, Rhyon Brown, Raheem DeVaughn, Regina Belle, Jonathan McReynolds, Monie Love and Doug E. Fresh. Taking place, the night that the Queen transitioned, a special tribute was done in her honor by Syleena Johnson, Angela Winbush and Paris Bennett.
The show is set to air here in NYC Sept. 8 at 8 p.m. on WPIX.
Over and out. Holla next week. Til then, enjoy the nightlife.