COBA leader found guilty of fraud and conspiracy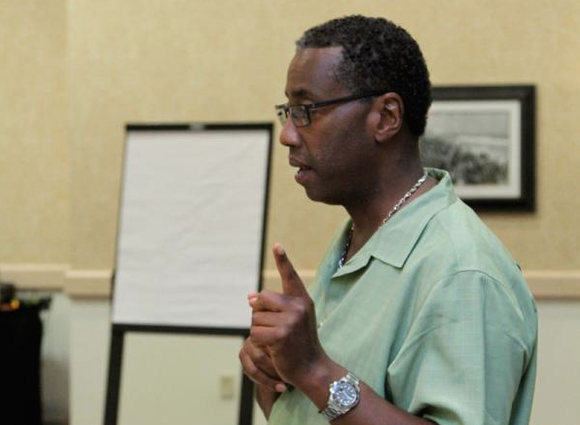 The former head of the union representing corrections officers met his fate in court this week.
Former Corrections Officers Benevolent Association President Norman Seabrook was found guilty of taking $60,000 in kickbacks in exchange for putting $20 million of his members' pension into a risky hedge fund that went bankrupt. A jury convicted him on fraud and conspiracy charges.
According to court testimony, businessman Jona Rechnitz said Seabrook expressed dismay that his power position with COBA didn't make him wealthy and he offered to help Seabrook with that problem. Rechnitz helped steer Seabrook toward the hedge fund Platinum Partners in exchange for kickbacks.
Former NYPD detective Marquez Claxton told the AmNews that the Seabrook news could hit COBA hard, considering the position the union finds itself in.
"Norman's conviction is potentially devastating for the members of COBA," said Claxton to the AmNews. "With the criminal justice reform minded plan of closing Rikers Island and questions relating to the union's long-term fiscal viability, it is a tenuous time for these law enforcement professionals. It cannot, however, be denied that Norman elevated the stature, political clout and relevance of the union and his legacy will reflect that. Some are less concerned with the relative low-level political graft conviction and more concerned with governmental and structural changes within the jail system and their impact on officer safety."
That same sentiment could be heard from retired corrections officer Michael Thomas, who started on the job with Seabrook almost 30 years ago.
"It's a tragedy to see someone with such status had to be taken down like that," said Thomas, who sat in for some of the trial. "From all the evidence I'd seen, it could've gone either way. The witness they had for the government just didn't seem credible to me, but I just feel like it was a sad day for corrections [officers]."
Seabrook, however, drew the ire of prison reform activists with his refusal to accept any kind of reform involving his constituents. Many bills designed to foster inmate safety were seen by Seabrook as putting corrections officers in harm's way. Some of that was chronicled in the documentary "TIME: The Kalief Browder Story."
But his hardline stance and protection of his constituents led to loyalty.
"Norman Seabrook was an icon," said Thomas. "Every time he ran, over and over, he won by a landslide. The way I see the union going now, it will never be the type of presence that we had with Norman. He had a lot of power and he wasn't afraid to protect his officers or block a bridge if he had to … or challenge the warden if he had to … or shut down the prison if he had to.
Retired corrections officer Charles Billups wouldn't comment directly on the results of the trail, but did tell the AmNews, "Regardless of what people may think about him, he did a lot of good for the corrections officers. He helped them get bills [passed] and all kinds of benefits on their behalf. If they're looking at whatever bad he may have done, he did a lot of good [as well]."