CUNY again dominates Chronicle's public college social mobility rankings
8/23/2018, 6:01 p.m.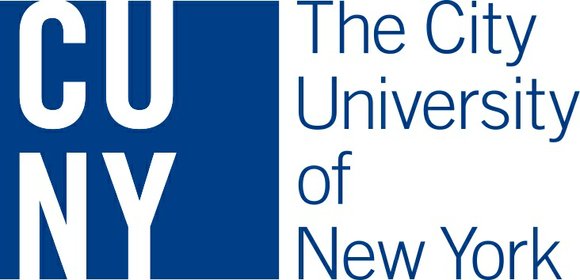 Nine senior colleges and two community colleges at The City University of New York dominated the Chronicle of Higher Education's rankings of public U.S. campuses with the greatest success in lifting low-income students into the middle class. CUNY held nine of the top 15 spots on the senior college list—including eight of the first 11—and two of the top five spots on the community college list.
The Chronicle's list was drawn from a widely reported study of colleges' impact on social mobility by a team led by Stanford University economics professor Raj Chetty. The team's 2017 study, "Mobility Report Cards: The Role of Colleges in Intergenerational Mobility," tracked students from nearly every U.S. college, including nongraduates, and measured their subsequent earnings against millions of anonymous tax filings and financial-aid records. The team of researchers looked to see how well colleges helped students whose parents were in the bottom 20 percent of income levels reach the top 20 percent for individual earnings.
"With social mobility increasingly used to determine which colleges are contributing most to the American Dream, CUNY's singular quality, affordability and diversity set it apart as perhaps the most potent engine of economic advancement in the United States," said Interim Chancellor Vita C. Rabinowitz. "At CUNY, we take enormous pride in the university's role in helping generations of low-income, underserved and immigrant students succeed."
CUNY's social-mobility track record also factored in Money magazine's ranking last week of six CUNY senior campuses among the Best Colleges for Your Money 2018. Baruch College ranked eighth overall and fifth among the 50 Best Public Colleges, according to Money, and Queens, John Jay, Hunter, Lehman and Brooklyn Colleges also ranked among the top schools in the country.
The nine senior colleges in the Chronicle's top 20 were Baruch College, No. 1; City College, No. 2; Lehman College, No. 3; John Jay, No. 5; City Tech, No. 7; Brooklyn College, No. 8; Hunter College, No. 10; Queens College, No. 11; and York College, No. 15.
The two community colleges on the Chronicle's top five list were Borough of Manhattan Community College, No. 3, and LaGuardia Community College, No. 5.
Almost half of CUNY's students come from households earning less than $20,000 of income. At the senior colleges, nearly 40 percent came from such households, and at the community colleges, it was nearly 53 percent.
The City University of New York is the nation's leading urban public university. Founded in 1847, CUNY counts 13 Nobel Prize and 23 MacArthur ("Genius") grant winners among its alumni. CUNY students, alumni and faculty have garnered scores of other prestigious honors over the years in recognition of historic contributions to the advancement of the sciences, business, the arts and myriad other fields. The University comprises 25 institutions: 11 senior colleges, seven community colleges, William E. Macaulay Honors College at CUNY, CUNY Graduate Center, CUNY Graduate School of Journalism, CUNY School of Labor and Urban Studies, CUNY School of Law, CUNY School of Professional Studies and CUNY Graduate School of Public Health and Health Policy. The University serves more than 275,000 degree-seeking students. CUNY offers online baccalaureate and master's degrees through the School of Professional Studies.