How to spend 48 hours in Cape Town
DANA GIVENS | 8/23/2018, 3:22 p.m.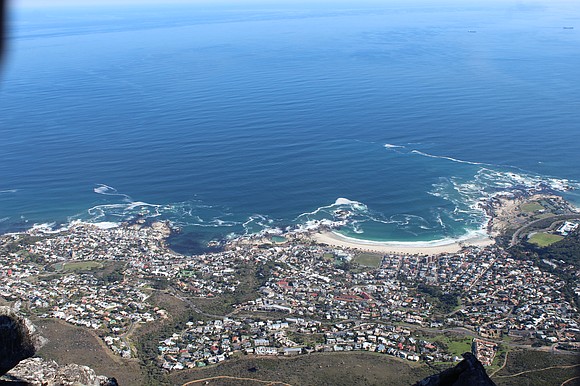 Visit the Slave Lodge Museum.
Not far from the market is the Slave Lodge Museum, which chronicles the history of the transatlantic slave trade and its lasting effects on the people of the Diaspora. It is one of the oldest buildings in Cape Town with current exhibits such as Tate Madiba: The Father of Democracy for Mandela's centenary and the Hidden Treasure art collection.
See the city's colonial past.
The Castle of Hope, built by the Dutch East India Company, is the oldest colonial building in the country. The refurbished building was once used as a station for recovering sailors suffering from disease. Today you can walk around the sites or even opt for a horse-driven carriage guided tour.
Discover the Bo-Kaap neighborhood.
Right next to the city center is the famous cobble streets of Bo-Kaap. This area holds a great significance for the ancestral ties of the Cape Malays, who were originally brought to the Cape Town area as slave in the 17th century. There are also some great restaurant options in the area, such as Biesmiellah, where you can try local Malay curries. You can also visit the Bo-Kaap Museum to learn more about the culture.
Dine and bar hop on Long Street.
When it comes to nightlife in Cape Town, the bar scene begins on Long Street. It hosts a ton of hip restaurants with great options to grab a drink afterward and enjoy your last night in Cape Town.
Day Three
Take in the views at Table Mountain.
Before you head to the airport, you cannot leave the city without taking in the views at the majestic Table Mountain. It is one of the seven natural wonders of the world, and once you make your way to the top, you will get the best aerial views of Cape Town. It's best to get there early because it gets very full and the cable cars run on a schedule. Once you are at the top, you can also grab some breakfast and a cup of coffee before you leave.