JAZZ NOTES: Aretha Franklin, definitive rhythm and blues singer, dies at 76
Ron Scott | 8/23/2018, 3:04 p.m.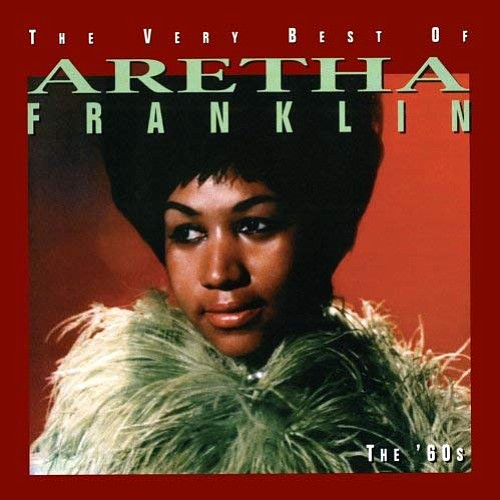 Aretha Franklin, the singer and pianist, who from her musical pulpit spun her gospel upbringing into a spirited soulful sound, echoing gospel overtones that pulled her congregation into revelations of "Respect" as they danced and shouted her secular verses, died August 16 at her home in Detroit. She was 76.
From a very early age, Franklin was entrenched in gospel music and the Lord's word by her father C. L. Franklin, the fiery pastor of New Bethel Baptist Church, which became a Detroit institution under his rein. She began singing in the church choir at age 10 and had to stand on a box to reach the microphone. Because the Rev. Franklin was a highly respected minister, such gospel greats as Clara Ward, James Cleveland and Mahalia Jackson, as well as secular music singers Jackie Wilson and Sam Cooke, often visited his home.
Franklin grew up in a hotbed of great music and musicians in the midst of Detroit's Black Bottom, Paradise Valley, where jazz clubs, bars and Black businesses lined the streets (known for its African-American residents' significant contributions to American music, including blues and jazz).
The Rev. Franklin was friends with the singer Dinah Washington, and jazz musicians often stopped by the house when they were performing in town. Franklin first heard Billie Holiday, Ella Fitzgerald and Sarah Vaughan while listening with her big brother Cecil as he played their records on his hi-fi stereo system.
In 1960, at the age of 18, Franklin took her maiden voyage into the world of secular music, inspired by Sam Cooke, signing with Columbia Records. Motown Records was founded that same year. At such an embryonic stage, it wasn't foreseen that these two would become the most significant music institutions in the world. There is the Motown Sound and the Aretha Franklin Sound, the Queen of Soul. Yes, she was a one-woman institution.
She recorded four albums with Columbia. The fourth was "Unforgettable: A Tribute to Dinah Washington" (1964). To promote the album, she appeared on the "Steve Allen Show." Allen introduced her as "one of the most exciting singers of today." She opened her performance with "Lover Come Back to Me," which received loud applause. She then took to the piano playing percussive gospel chords as an intro into "Rock-A-Bye Your Baby." The audience turned to whistling and shouts. She went on to the swinging tune "The 503," followed by "Skylark," and she closed with the only tune that was actually on the album, "Evil Gal Blues." This tune was a hard-belting blues number that jumped with every verse: "I'm an evil gal/don't mess with me/I'll empty your pockets and I'll fill you with misery." She seemed to be having a ball, playing with a big smile. This television performance made one thing clear—a rising big star was about to light up the moon. Shortly after this album, she moved over to
Atlantic Records.
She signed with Ahmet Ertegün, the co-founder and president of Atlantic Records, which had become the premier rhythm and blues label, in 1966. Franklin achieved commercial success with "I Never Loved a Man (The Way I Love You)," and that was later followed by "Respect," which became a feminist anthem and soundtrack for the Civil Rights Movement (in which she was actively involved).