JAZZ NOTES: Aretha Franklin, definitive rhythm and blues singer, dies at 76
Ron Scott | 8/23/2018, 3:04 p.m.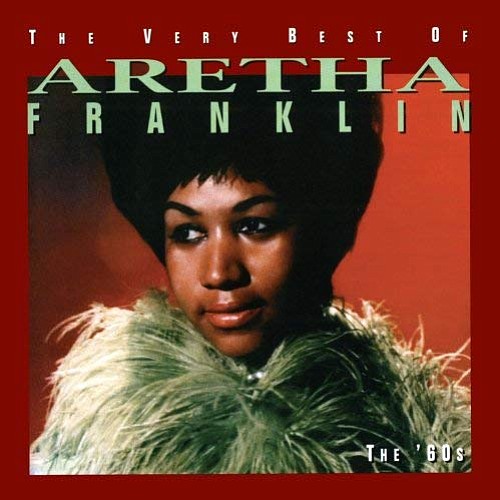 She made a string of hits that included "Chain of Fools," "Think," "(You Make Me Feel Like) A Natural Woman," and "I Say a Little Prayer," "Dr. Feelgood" and "Ain't No Way," among many others.
In 1979, she left Atlantic Records to sign with Clive Davis, founder and president of Arista Records (former president of Columbia Records from 1967 to 1973). At Arista, the Queen of Soul continued to bring new fans to her subjects as she added more hits to the "Book of Franklin," such as "Who's Zoomin Who," "Freeway of Love," "I Can't Turn You Loose," (Otis Redding tune) and "Jumpin Jack Flash."
Although Franklin moved to secular music, she never left the church. The church remained in her heart and gospel music ran through her veins, and when she released that spirited voice the holy spirit jumped out clothed in the rhythms of R&B, deep blues and rock & roll, capturing her congregation similar to the way her dynamic preacher father enticed his Baptist congregation.
Ray Charles is the only singer/musician who can be compared with Franklin. The two singers merged blues, R&B and gospel styles into one dynamic movement. Charles' tenor voice had that syncopated cadence that was typical of Baptist preachers, whose heated sermons ignited their congregations to tap their feet, clap their hands and stand up, throwing their hands in the air in praise. That is what great preaching does, like a song from Charles or Franklin.
They both perfected the use of "call and response," originated in the cotton fields as a slave called out how he felt and the core responded lyrically. That flow is present in many of Franklin's songs from "Rock Steady," "Day Dreaming," "Respect" to "The House That Jack Built."
Often times when Franklin indulged in gospel favorites such as "Precious Lord, Take My Hand," "Oh, Mary Don't You Weep" or "Amazing Grace," the congregation required tissues.
Franklin's music couldn't be categorized as gospel but it is; it's also rhythm and blues busting out with soul. At the core, it's collard greens, fried fish, cornbread and gumbo with some Tabasco sauce on a Friday night. She was the epitome of Black music. Nobody on the planet did it better. Her music encompassed the cultural history and tradition of the Black music art form.
With such a reputation, it came as no surprise that WBGO-FM, Newark, New Jersey's 24-hour jazz station, New York's R&B stations WBLS and WLIB-AM and pop stations throughout the city played her music for hours.
Now, the Queen of Soul will stand in the heavenly choir beside Lady Day and Sassy Sarah, The First Lady of Song, the High Priestess of Soul and the Queen of Gospel.
One of the most touching scenes in Franklin's career for me was her 2015 performance at the Kennedy Center in honor of the four-time Grammy Award winner, songwriter Carole King.
Franklin appeared onstage in a full-length mink coat and immediately got down to business singing her hit "(You Make Me Feel Like) A Natural Woman," written by King. The songwriter looked on in awe as she sang along and moved to the queen's every note. As her incredible range soared, she threw her mink to the floor and went into overdrive.
As the television cameras panned the audience, you saw Michelle Obama moving to the beat, eyes locked on Franklin, and President Obama had tears. The president of the United States had tears in his eyes from the singing of Aretha Franklin.
At that moment, I realized her voice represented hope in the here and now, and faith for now and the future. She united the hearts and souls of that audience (her congregation), they clapped, they hollered and they came to tears. That was the magical power of Franklin's vocal instrument for six-decades. Her songs now compiled in the "Book of Franklin" a legacy that will inspire generations to come.
Her integrity and soulful voice embedded in the tapestry of America forever. We will always "Respect" and sing the songs and praises of the Queen of Soul as she rides on heaven's "Freeway of Love" in her pink Cadillac. Let the congregation say amen.
Her body will lie in state at the Charles H. Wright museum, and her funeral will be held at Greater Grace Temple Aug. 31, when Detroit will say farewell to America's greatest performing human being.