Long live the 'Queen of Soul,' Aretha Franklin
Herb Boyd | 8/23/2018, midnight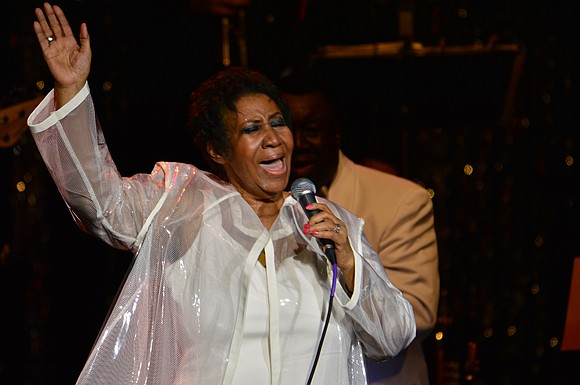 Franklin endured a number of tragic setbacks in the summer of 1979, with the suicide of Donny Hathaway and the shooting of her father during the burglary of his home in Detroit. For four or five years he would remain in a coma and the cost of caring for him was astronomical. To pay these expenses, Franklin eagerly resumed performing and recording. When she was offered a cameo appearance in "Blues Brothers" (1980), she relished the opportunity with a rollicking, scene-stealing version of "Think." That was the same year she signed with Arista Records, where Clive Davis was at the helm, although other than her branching out into video, particularly with "Who's Zoomin' Who?," there is very little remarkable about her stay under the Arista banner.
By the mid-1980s, with the disco craze finally in the rearview mirror, Franklin embarked on the collaboration trail with George Michael, with the Eurhythmics and with Keith Richards of the Rolling Stones. Although these dates paid the bills, they were not the achievements of those that had crowned her past. In fact, for the next decade or so, with a plethora of reissues and composites as CDs became the vogue, Franklin's most memorable moments were not recordings but various live appearances.
There were the Radio City Music Hall concerts, the presidential inaugural songs for Clinton and Obama, and the Grammy events, none more eventful than her substituting for Luciano Pavarotti in 1998, and reprising her earlier classical rendition of "Nessun Dorma" from Puccini's "Turandot." She filled in for the ailing tenor miraculously after hearing a tape of the song twice. As her brother said, "Aretha could recall and replay a song after only hearing it once."
When several years ago she was diagnosed with pancreatic cancer, she faced this news with a quiet and private resolve, unlike the outpouring of grief when she heard about Whitney Houston's and Don Cornelius' deaths. The success she had in music had no equivalence in her love life, with two failed marriages and a coterie of lovers in her wake. In the end, except for her four sons and several nieces and nephews, she was alone—her siblings, Cecil, Erma, Vaughn and Carolyn were dead. She was now the matriarch of this distinguished family who had made its mark in so many unsurpassable ways, particularly in the church, in music and in the Civil Rights Movement.
There are numerous ways to remember Franklin beyond the magical voice, and of course we can always retrieve and relive our moments with her music. (One of my faves is her version of "Skylark," and you can find it and other songs on YouTube.)
But to Franklin's incomparable legend and legacy add her social and political consciousness, her concern that African-American musicians be represented at her concerts and recordings, that the bereaved be cared for and assisted, that we never neglect the homeless and the needy and that each of us find that humanitarian part of our soul that figured so forcefully and magnificently in her life.