Teachout gets the Times and The Nation endorsements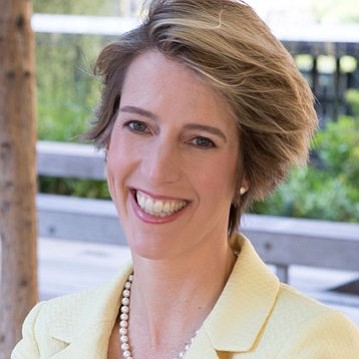 New York State Attorney General Candidate Zephyr Teachout's campaign got the stamp of approval from the gray lady this week.
This week, The New York Times endorsed Teachout for state attorney general. In an editorial, the paper calls Teachout a champion of ethics and someone willing to stand up to the powers that be in Albany.
"The next attorney general will have a full docket in New York as well," read part of the Times editorial. "Albany has long been a chamber of ethical horrors. In March, Gov. Andrew Cuomo's former senior aide Joseph Percoco was convicted on corruption charges. In May, former Assembly Speaker Sheldon Silver, a Democrat, was also convicted of corruption. In July, the former Republican Senate majority leader, Dean Skelos, was convicted of bribery, extortion and conspiracy. Prosecutors said he used his office to pressure businesses to pay his son $300,000 for no-show jobs. The same month, Alain Kaloyeros, a key figure behind Mr. Cuomo's 'Buffalo Billion' economic initiative, was convicted in a bid-rigging scheme."
In an email to her supporters, Teachout said she was "honored" to have the Times endorsement.
"We've known all along that we need a constitutional law and anti-corruption expert as our next attorney general," wrote Teachout to her supporters. "It's the reason I got in this race—I knew that I could not sit on the sidelines while our democracy was under attack."
Cuomo's campaign declined to comment on the Times endorsement.
Another publication of record, The Nation, endorsed Teachout this week, citing that she has not been compromised by relationships with elected officials.
"Teachout is the only candidate for attorney general who combines an ability to use all the tools at her disposal with proven independence from the corrupt, corporate-friendly, centrist politics represented by Governor Andrew Cuomo," stated The Nation editorial. "Attorney General Teachout could be a formidable partner for Governor Nixon (indeed, the two women recently endorsed each other)—or, if Cuomo is re-elected, a constant and independent goad to prevent him from abandoning all the progressive positions he takes during this campaign."
Teachout's already received endorsements from the New York Progressive Action Network, New York City Councilman Jumaane Williams and New York State gubernatorial candidate Cynthia Nixon (Teachout served as Nixon's campaign treasurer).
"We are witnessing an incredible moment in New York politics," said Nixon when she endorsed Teachout. "Voters are increasingly rejecting establishment Democrats in favor of bold progressives and transformative policy. This movement is led by progressive fighters willing to take on the Trump agenda and status quo politicians. I'm honored to stand with Zephyr Teachout, who embodies independent progressive leadership. She challenged Andrew Cuomo four years ago and showed the world that establishment Democrats aren't just unpopular, but beatable, in New York State."
Teachout ran against Cuomo in the 2014 gubernatorial primary and won more than 34 percent of the vote. In 2018, Teachout expressed confidence in her chances to win the state attorney general primary.
"People said it was a long shot when we started, but now we have a real shot at winning this thing," wrote Teachout in an email to her supporters. "We're where we are now thanks to so many supporters like you who powered our campaign from the start. You helped us grow this movement, and we cannot stop now."