URBAN AGENDA: Empowering Poor and Working-Class People
David R. Jones, Esq., President and CEO of the Community Service Society of New York | 8/23/2018, midnight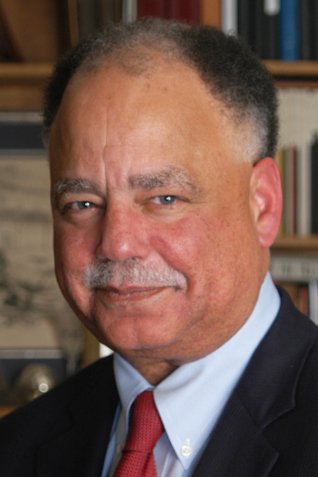 The movement in New York City to organize low-wage fast food employees, and to bring public attention to issues impacting their lives, marks an inflection point in the broader campaign to improve conditions for the poor and working poor. It's an innovative, startlingly effective model to support advocacy for low-wage workers nationwide.
Fast Food Justice, a non-profit trade organization, has helped broaden the conversation in New York City regarding wages and many other issues concerning support for people of color, immigrants and the working poor. These issues include affordable housing, immigration reform, better police-community relations and improvements to New York's subway system.

It represents a huge step in the slow, steady drumbeat of progress in New York City in recent years on behalf of the poor. That includes increasing the state minimum wage, the "Fair Workweek" law (which bans work schedules made day-by-day or week-by-week), citywide paid sick days and statewide paid family leave, Mayor de Blasio's campaign for more affordable housing and `Fair Fares' - the campaign for half-priced MetroCards for the lowest income city residents.
Taken together, these steps send a clear message to New York City's workforce – the very backbone of our great city – that we are fighting for their rights and dignity.
Last year legislation passed by the New York City Council and signed by Mayor de Blasio created workplace protections for fast-food workers. The law requires two weeks advance notice of work schedules and extra pay if work schedules are changed on less than two weeks notice and for worktime having less than 11 hours between shifts. In addition, the law requires fast food employers to give existing workers the opportunity to work open shifts before hiring new workers. Importantly, it also allows fast food employees to contribute to a nonprofit through payroll deduction. The donations provide Fast Food Justice a dependable funding source for the group's advocacy.

The law, the first of its type, has drawn national attention because it could be expanded to other trades, such as doormen, rideshare drivers, nursing home workers and the like. Credit belongs to "The Fight for $15," a group that campaigned to increase in the minimum wage and bring the plight of low-wage workers to the public's attention, and 32BJ-SEIU (Service Employees International Union).
Organizing Low-wage Workers in the Era of Trump
Fast Food Justice's leaders say they hope to get 5,000 workers to contribute by the end of this year, and 10,000 by the end of 2020 (New York City has about 65,000 fast-food workers). Contributions from 5,000 workers would mean revenue of more than $800,000 a year. That would be a significant war chest to promote policies that counter the cruelty spewing from our nation's capital that seems aimed at hurting poor working-class people.
Indeed, Fast Food Justice's efforts represent a small, but important rebuke of President Donald Trump and his war on the poor. In fact, the whole movement is connected to the rise of the modern conservatism which brought with it mean-spirited cuts in the social safety net, attacks on labor unions and regressive tax policies that have increased income inequities.