Nova Felder—a Pan-African teacher on a mission
OLAYEMI ODESANYA | 8/24/2018, 10:46 a.m.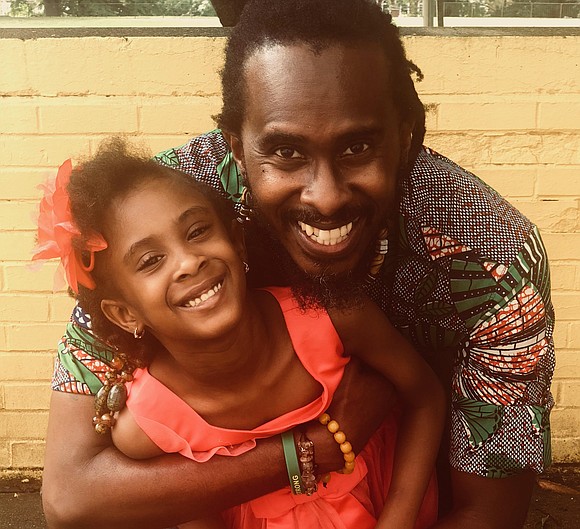 If you have ever walked on 125th Street between Frederick Douglass Boulevard and Adam Clayton Powell Jr. Boulevard, just across from the Apollo Theater, in Harlem, you might have seen the graphic lynching pictures showing how whites terrorized the Black community during the segregation era. You see the Black bodies swinging as a white crowd looks on in awe. Or you see Black people crying in pain as they were being blasted with a fire hose. Or you see a burnt Black corpse or a body that has been beaten up until the person became unrecognizable. Nova M. Felder hangs these photos on daily basis to give people a reminder of a segment of fairly recent African-American history.
"That is unfortunately a part of the African-American history, but that isn't our only history," Felder assured. "We come from royalty. We built pyramids and kingdoms. We are the original people. We should hold much more power than we actually do. But the majority of us don't know our history."
A teacher and an activist, Felder added, "'Knowledge of self is the key to everything. Without it, we will remain where we are."
For the better part of 20 years, Felder and his recently deceased father, Dr. Jack Felder, have been a presence on 125th Street, selling books, DVDS, CDs and tapes, and holding teaching sessions to a loyal and regular collection of people.
A graduate of City University of New York, the founder of Harlem Universal Media and a Martial Arts instructor (Muay Thai kickboxing, Brazilian jiu-jitsu and Shotokan karate), Felder revels in teaching history and social justice to the community.
"My mother was from Nairobi, Kenya and my father was from the south here in America, so I am the product of Pan-Africanism," said Felder. "My parents lived by it and taught me the importance of knowing where I can from, and now I want pass of my knowledge to my daughter and other children."
Proudly Felder said he is a product of the public education system of NYC., and also raised in National Action Network, United African Movement, and other Black organizations in the city.
"I am also a student of African Studies, African-American Studies and Pan Africanism," he said. "I am also a member of CEMOTAP—the Committee to Eliminate Media Offensive to African People. As a teacher, organizer and local business person, I have focused illuminating African answers and solutions for many of his community's problems."
Fixtures on 125th Street, he and his father sold books and other media to bring attention to social, economic and political issues that affect "the Global African Community."
He added, "Always highlighting the problems created by the Military Industrial Complex, Prison Industrial Complex, neo-colonialism, police brutality and the Educational Industrial Complex, etc."
He continued, "It's never too early to start educating your children. They need to know before they become brainwashed. At the age of 7 and 8, I would tell my Black classmates that we come from Africa. But they were growing up to think that being from Africa was horrible instead of knowing what blessing is it to be a descendant from the continent. My daughter is only 6, but she knows—and he is proud of the fact.