Lawyer leads online petition to overturn Cosby verdict
Stacy M. Brown, NNPA Newswire Contributor | 8/27/2018, 4:28 p.m.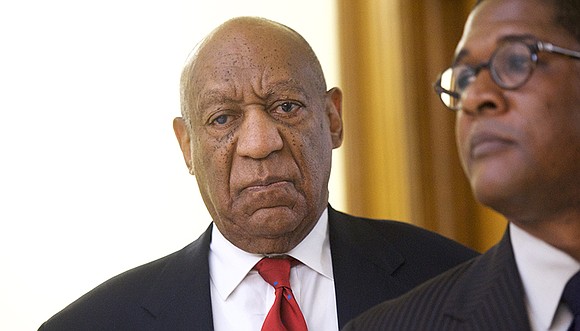 Bill Cosby isn't giving up his fight to clear his name and, while the comedian awaits his September 24 sentencing on aggravated indecent assault charges, supporters have launched an online petition seeking 1,000 signatures to help spur an investigation into Montgomery County District Attorney Kevin Steele and Judge Steven O'Neill.
The petitioners cite the sixth amendment which states, in part, that an individuals has a right to be confronted with the witnesses against him and to have compulsory process for obtaining witnesses in his favor and to have the assistance of counsel for his defense.
"We wanted to organize and galvanize people because many of us who followed the trial or actually attended the trial, like I did, were very troubled with how everything went down," said Nicole Lawrence, who started the petition.
Lawrence seeks 1,000 signatures and, to date, she's already gathered more than one-third of that total.
"It seemed as though Mr. Cosby didn't have a chance in hell with this prosecution and judge along with mainstream media who purposely did not check the backgrounds of [Cosby's accusers]," Lawrence said, echoing the sentiment previously expressed by Cosby's wife, Camille, who in 2015 cautioned the media to do just that.
Lawrence has taken up the call and she's started a group called "The Bill Cosby is Innocent" campaign on Facebook, Twitter, and Instagram in an effort she hopes will expose what really happened at trial.
In April, a jury found Cosby guilty of three counts of aggravated indecent assault for a 2004 or 2003 incident between he and former Temple University employee Andrea Constand.
On the witness stand and in police statements, Constand flip-flopped repeatedly as to the type of relationship she had with the now 81-year-old comedian, who faces 10 years in prison for each of the three counts.
At one point, Constand told an investigator that she had never been alone with Cosby at his home except for that faithful night in which no one seems to remember exactly when it occurred.
During other testimony, she said she had been alone several times. While at first denying whether there had been any intimate contact, like kissing, Constand later admitted that there was.
Cosby's team contends that if the star was going to drug her as had been charged, then why is it that he never attempted to have sexual intercourse.
"He's going to jail because she put her hands on his penis and he put his hands in her pants," said Alice Durkin, a courtroom observer. "He's going to jail for foreplay. This is unreal and yet America has turned their backs on this man who had consensual foreplay and is going to prison because the prosecutor and the judge are caught up in this #MeToo stuff and, I believe, because Andrea Constand is white," Durkin said.
Louisiana attorney Gavin Richard of the Law Office of Gavin M. Richard, LLC, which had no role in the case, has sent a letter to the state disciplinary board to protest Cosby's verdicts and what he believes is misconduct on the part of both Steele and O'Neill.