Lawyer leads online petition to overturn Cosby verdict
Stacy M. Brown, NNPA Newswire Contributor | 8/27/2018, 4:28 p.m.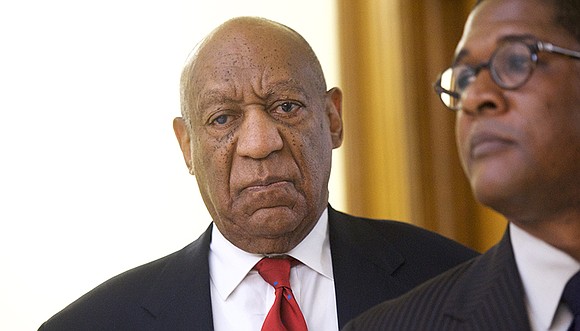 He also lashed out at mainstream media.
"I was greatly disturbed by the coverage by mainstream media which clearly pushed for a guilty verdict," Richard said.
"Media should be impartial, as should our judicial proceedings. I felt that the media had a prejudicial effect on the trial. The judge allowed several witnesses to testify whose accusations were beyond 30 years," he said of O'Neill's decision to allow five other women to testify against Cosby.
Those women, whose stories had long been either discredited or had never been alleged before law enforcement or a courtroom, testified about incidents they claimed occurred as far back as 1981.
During Cosby's first trial, which ended in a mistrial, O'Neill only allowed one other accuser to testify. Inexplicably, he reversed himself for the second trial which resulted in guilty verdicts.
"Mr. Cosby was neither charged nor convicted in regards to those [other women claims]," Richard said.
The attorney also found problems with Steele's campaign for district attorney in which he vowed to get Cosby if elected.
Richard also said O'Neill permitted outbursts that tainted the jury.
"The judge allowed outbursts on the witness stand in front of the jury that was prejudicial, and on top of that, it's my understanding that there were special interrogatories that were to be given during deliberations that the judge did not give," Richard said.
O'Neill also allowed a juror to remain in the box after he was overheard saying, "We can all go home, Cosby's guilty," even before the trial began.
The judge also failed to sanction two assistant district attorneys who publicly made racial remarks toward Cosby and his team.
"So, it was highly-prejudicial and our legal system, which says innocent until proven guilty, seems to be in jeopardy," Richard said. "Cosby was guilty until proven guilty. There were too many sixth amendment violations."