Fashion Week Madrid report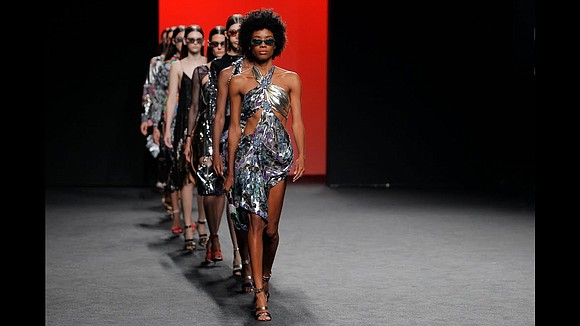 In search for business with a greater international projection, Mercedes-Benz Fashion Week Madrid, held this past summer, celebrated its 68th fashion preview in July 2018. The Madrid shows, held at various venues throughout the city, drew over 41,000 people, and the collections were outstanding. Samsung's EGOs emerging designers opened the fashion shows. For these designers, the goal was to boost their business and the international exposure of their brands. Designer Juanjo Oliva created the Oliva Collection, III by Ecoembes. The line was made in fabrics from recycled materials, mainly plastic bottles.
Other famous international brands including Custo Barcelona were also a part of the program. From the beginning, the Custo Barcelona concept was influenced by the '80s, the decade of the Walkman and VHS, Madonna and Michael Jackson, shoulder pads and backcombing. Those times were years of transgression, full of color in everyday clothing. It was also the time when the Dalmau brothers, Custo and David, began their journey across the world. They found themselves with new artistic, cultural and philosophical influences.
The fresh look of surfers was a huge discovery for them. The brothers were also fascinated by the psychedelia of the northern part of the United States. Those innovative fashions were the beginning of everything, and so, from that colorful, chaotic and spontaneous inspiration, the Custo Line emerged. The Dalmau brothers got down to work and began to experiment with various printing techniques. They paid special attention to graphic design. Their extraordinary use of color and mixtures of colors and patterns were predominantly original and in a bold way.
That is how the essence of Custo Barcelona was established, marking the company's vision of fashion. Creating a personal style that's authentic, these clothes are colorful, triumphant and wearable.
For spring/summer 2019, Custo Barcelona's collection shimmered in sleek, sexy cuts that focused on the lines of a woman's body. The look was sophisticated.