NYCHA staffers reassigned after allegations of sexual misconduct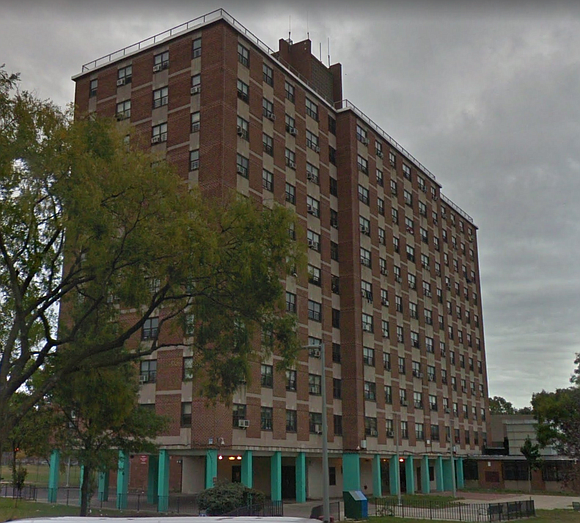 More trouble for the New York City Housing Authority as reports surface that workers in one Bronx housing development are accused of sexual misconduct on the job.
Reports indicate that NYCHA staff members tasked with working on much-needed emergency repairs at Throggs Neck Houses in the Bronx are being accused of holding sex parties on the property. The entire staff of nearly 40 was immediately reassigned to other developments as the investigation continues.
The parties are being described as wild orgies with lots of alcohol after hours in a groundskeeper's shop.
"We've had longstanding concerns about management and performance issues at Throggs Neck," a NYCHA representative said. "Those concerns, coupled with troubling allegations of misconduct, are why the staff was reassigned. We can't comment further on an ongoing investigation."
Throggs Neck tenant council president Monique Johnson said that she knew about the misconduct by NYCHA workers but her complaints went on deaf ears. She reported that the problem has been happening for months while residents wait on repairs. Throggs Neck Houses comprises 29 buildings housing 2,711 tenants.
"I know firsthand the deplorable conditions that far too many NYCHA residents face on a daily basis," Johnson said earlier this year about repairs needed in Throggs Neck. Problems range from lead-based paint, heating and mold issues.
Residents in Throggs Neck Houses have complained heavily about mold issues in the development. Johnson said that NYCHA employees will merely pour bleach on the mold in bathrooms and it eventually comes back.
Like other NYCHA developments, Throggs Neck Houses has also been battling issues of lead paint. Residents weren't told last year if their apartments tested positive for lead.
Earlier this month, Bronx Borough President Ruben Diaz joined more than 100 NYCHA tenant leaders and residents at the Bronx River Houses to bring attention to the agency's failure to spend money that has been given to it to improve buildings.
Tenant leaders at the developments circulated petitions throughout the summer, collecting nearly 1,000 signatures from residents of the Bronx River Houses. The petitions demand that NYCHA move to spend the money and bring new computers to these centers before the start of the upcoming school year.
"No matter how great or small an issue, NYCHA can always find a way to fail," Diaz said. "Be it lying about lead paint inspections or failing to provide adequate heat during the coldest months, NYCHA has demonstrated time and time again it cannot deliver for its more than 400,000 tenants.