Auditions for Apollo's Amateur Night Live to be held Sept. 22
LAPACAZO and ART SHRIAN | 8/30/2018, midnight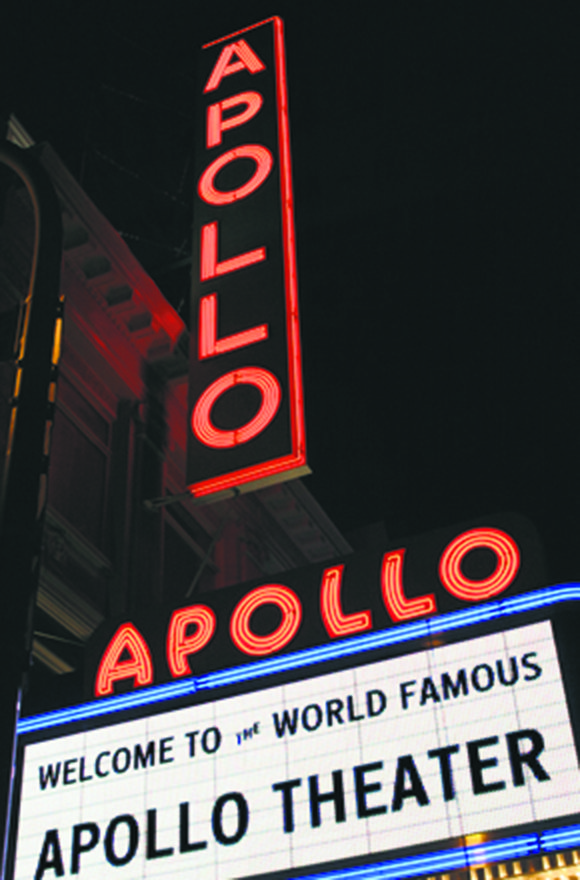 Let's keep it real: a lot of African-Americans can sing. We just can. We sing at home. We sing at church but when and if we ever decided to step on the stage of the world famous Apollo to "sing" we all know that we better be able to, because that stage, history and an audience will not accept anything less. So for those brave enough to step up to the mike, look out to the crowd and let the world know who you are and what you sound like, the auditions for Amateur Night Live at the Apollo, are Saturday, Sept. 22, from 10 a.m. to 6 p.m.
This season marks the 85th for the Apollo's signature program, and those lucky enough to be chosen from the very competitive auditions will land a spot in the 2019 Amateur Night season line-up. Mind you, the performers accepted are varied including rappers, dancers, comedians, spoken word artists and another type of performers. Either way, they are all vying for a coveted spot on the Apollo's stage, where they will then compete for a chance to win the new grand prize amount of $20,000. Additionally, the first place winner of the Child Stars of Tomorrow will receive $5,000.
This program is legacy and since its inception in 1934, Amateur Night Live at the Apollo has been one of New York City's most popular live entertainment experiences, launching the careers of thousands of performers and attracting audiences from all over the world. Amateur Night has long been revered by artists as a transformative experience where up-and-coming talent feel the power of the legendary performers who have come before them, and where audience responses can help make or break a career. Ella Fitzgerald, James Brown, Stevie Wonder, Lauryn Hill and Michael Jackson are just a few of the legendary performers who launched their careers on the Apollo stage.
The Apollo Theater is located at 253 W. 125th St., Harlem, N.Y.
Rules:
Each contestant will have up to 90 seconds to audition.
An amateur is anyone who has not had a recording, film or TV contract with a major studio.
No profanity including any racial epithets or slurs. All material must be appropriate for a family show.
Children under 18 must be accompanied by an adult.
Only children ages 5 to 17 will be considered for the Child Star of Tomorrow segment.
Contestants competing in the adult category must be 18 years or older.
No lip-syncing, singing along with track vocals or post-production engineering of vocals permitted.
The audition is open to singers, dancers, comedians, spoken word artists and musicians and other variety performances.
Singers can bring a track on cassette or CD or sing a cappella. A band is not available.
Musicians must bring their own instruments.
Dancers should bring a CD.
Do not bring CDs in CD-RW format.
For a complete list of audition guidelines and rules, visit apollotheater.org.