Community Calendar: August 30 - September 5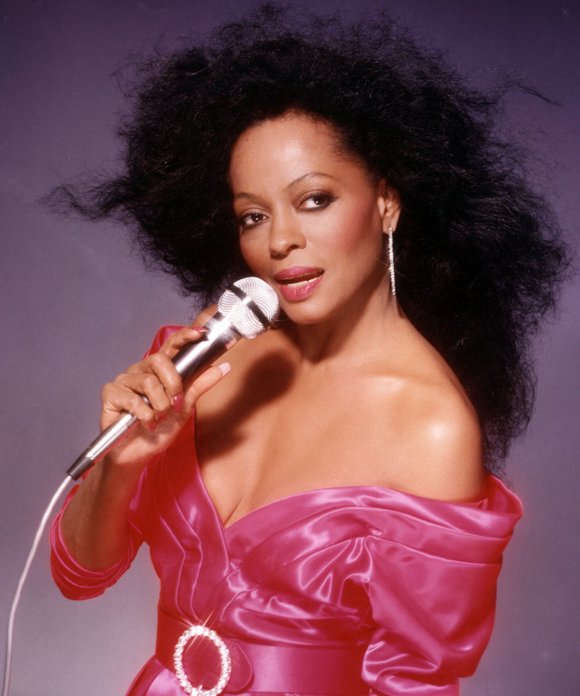 Diana Ross, Sunday, Sept. 30 at 7:30 p.m., The Rooftop at Pier 17, 89 South St., New York, N.Y. For ticket information, visit ticketmaster.com.
FILM
"Whitney," an in-depth look at the life and music of Whitney Houston. At select theaters.
"BlacKkKlansman," an incredible true story. A Spike Lee Joint. In theaters Aug. 10. Check listings.
"King of Stage," the story of New Federal Theatre's Woodie King Jr. will be screened Thursday, Sept. 6, at 6 p.m., at Nuyorican Poets Café, 236 E. Third St., between Avenue B and Avenue C. For tickets, visit nuyorican.org or kingofstage.info.
The public is invited to a free open-air film showing of Bob Avakian's talk, "The Trump/Pence Regine Must Go! In the Name of Humanity, We Refuse to Accept a Fascist America. A Better World Is Possible," at the Richard Rogers Amphitheater in Marcus Garvey Park, Fifth Avenue and 124th Street in Harlem. Thursday Aug. 30, 7 p.m. The showing is sponsored by Revolution Books and hosted by Herb Boyd, Father Luis Barrios, Pastor Doris Johnson, Carl Dix and others. For information, call 212-691-3345.
COMEDY
Tracy Morgan, Saturday, Sept.1 at 7 p.m. and 9:30 p.m., Nyack Levity, 4210 Palisades Center, Dr A-401, West Nyack, N.Y. For ticket information, visit ticketmaster.com.
Leslie Jones, Wednesday, Sept. 5, through Saturday, Sept. 8, at Carolines on Broadway, 1626 Broadway, New York, N.Y. Visit ticketmaster.com.
Trevor Noah, Friday Sept.7 at 7 p.m., New Jersey Performing Arts Center, 1 Center St., Newark, N.J. Visit ticketmaster.com.
COMMUNITY
Labor Day on the Parkway! The West Indian-American Day Carnival Parade in Brooklyn travels along Eastern Parkway from Crown Heights to the Grand Army Plaza. The costumes, the revelers, the flags, the music, the feathers, the dance. Steel drums, traditional Caribbean dishes. Pre-parties will begin at 6 a.m. with J'ouvert, the pre-parade festival. For more information, visit wiadcacarnival.org/events/.
The Schomburg Center for Research in Black Culture proudly presents its fourth annual First Fridays: Labor Day "Carnival Wanted" Edition, celebrating 70 plus years of Caribbean culture and history with the West Indian American Day Carnival Association. First Fridays: Labor Day "Carnival Wanted" Edition returns with steel pan drummers, stilt walkers, mass camp and a curated selection of vendors and DJs ready to celebrate the culture and special traditions of the West Indies. Bring flags to proudly represent your country and check out the display. "Caribbean History" plus more! Visit www.nypl.org/locations/schomburg.
Tune in to 107.5 WBLS-FM weekly for Imhotep Gary Byrd's "Express Yourself," Sunday evenings from 7 p.m. to 9 p.m. and simulcast over WLIB 1190AM. The full show can also be heard on HD radio at WBLS-HD2 and at WBLS.com,WLIB.com and NextRadio. IGB is also heard on WBAI-FM 99.5 with Radio GBE: "The Global Black Experience" and "The Global Beat Experience," Fridays 6 p.m. to 8 p.m. Archived online at www.wbai.org. For bookings or to reach us about your GBEvent or for comments, email co-editor Nyerere, nyerere1@aol.com, find us at Imhotep Gary Byrd on Facebook or call 212-592-3279.