Horoscope: September 20 - September 26
Manisha Koushik | Astrologer, Tarot Card Reader, Numberologist, Vatsu and Feng Shui Consultant | 8/30/2018, midnight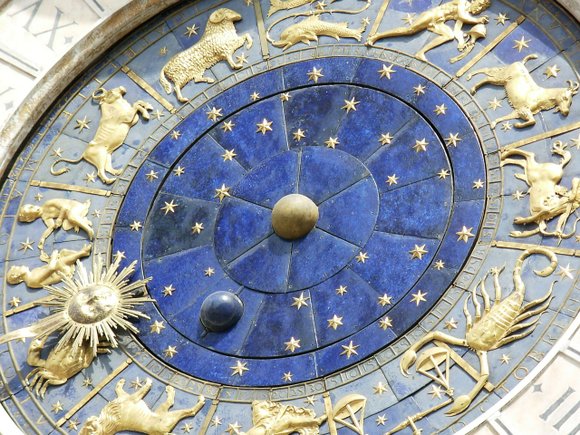 Aries
March 21-April 21
This week at work, you will have the Midas touch and all of your projects will be golden. If you keep up the effort to start a new venture, it will not be too difficult to persuade others to join you. Follow the advice of someone who is financially savvy to invest wisely. Your lover will keep a promise to make you happy. Lucky Number: 3; Lucky Color: Golden Brown
Taurus
April 22-May 21
You feel on top of the world this week and will accomplish much, but you will need a push to get going on an especially difficult project at work. Problem-solving with the help of knowledgeable people is critically important at this juncture. You will start a new romantic relationship. Lucky Number: 2; Lucky Color: Sky Blue
Gemini
May 22-June 21
Much depends on whether you make things easy or difficult at work. Don't make any risky financial investments this week. You will need to rework your personal equation with those who have come to dislike you. Don't be arrogant in matters of love. Irregular meals and junk food will play havoc with your digestive system and threaten your health. Lucky Number: 7; Lucky Color: Chocolate
Cancer
June 22-July 23
Don't let anyone dictate to you at work or you might become a puppet. A good grip on the situation will make you a leader. Your domestic life will be peaceful and your friends will be accommodating. A budding romance will make you goose-pimply. You will overcome fatigue by adopting fitness techniques and taking herbal supplements.
Lucky Number: 17
Lucky Color: Parrot Green
Leo
July 24-August 23
You will not have a complete picture of a problem at work, so don't base your decisions on limited information. If you find things are not going according to plan, you must take charge. You will fail to get true value for your money from an item you purchased. Playing the blame game with your partner will be detrimental to your love life. Don't let anyone dampen your spirit for taking up an exercise routine. Lucky Number: 4; Lucky Color: Violet
Virgo
August 24-September 23
Don't become overconfident at work, because you might make mistakes. Your timing for getting something completed at home will prove right. Old grudges and negative thoughts will disturb your mind. Meditation will help you become de-stressed. You will need to plan an out of town journey. Carelessness with your health will cost you dearly. Lucky Number: 8; Lucky Color: White
Libra
September 24-October 23
This week will be professionally fulfilling as new deals are negotiated and signed. You will have a leg up on rivals as competition heats up. Good judgement will be your strength in playing the stocks this week. Socially, you will have a hectic time in the company of friends and relatives. You will have moments of passion with your romantic partner.
Lucky Number: 22; Lucky Color: Blue
Scorpio
October 24-November 22
Your calculated moves will keep your head above water in both professional and personal situations. A wise investment made earlier will bring good returns. Changes made at home will be appreciated by all. Your longing for your lover this week will be rewarded with a surprise. You will attend a religious ceremony. Lucky Number: 15; Lucky Color: Lavender