The intrepid Donald Cox, a Black Panther field marshal
Herb Boyd | 8/30/2018, midnight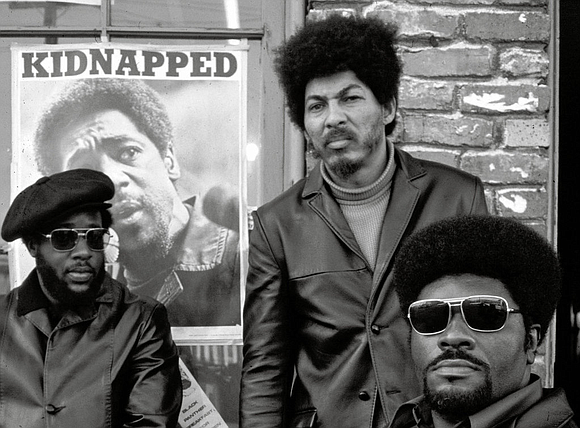 After murder charges were filed against him, Cox went underground and his whereabouts was not known until Huey Newton announced that he was in Algiers. It was here that Elaine (Klein) Mokhtefi encountered him and where our story of his odyssey continues. Without Mokhtefi's ingenuity and coordinating skills the Panthers would have never settled comfortably in Algiers. Apparently she particularly respected Cox, whom she referred to as DC, for his maturity and serious regard for revolutionary activity. But this domain in Algiers belonged to Eldridge Cleaver and on many occasions she had to step in and patch of things between the Panthers and the Algerian government.
A most harrowing development occurred when LSD guru Timothy "turn on, tune in and drop out" Leary arrived seeking asylum and an affiliation with the Panthers. His appearance from the start was problematic and Elaine and Eldridge turned to Cox to deal with Leary and his crew. "The Panthers," Mokhtefi wrote in her diary, "decided Leary should join a delegation invited to the Levant by Fatah, Yasser Arafat's party, then the dominant force in the PLO. Leary should break cover there, it was argued, not in Algeria. The group, headed by Don Cox, landed in Cairo in October without incident, then went on to Beirut, where they were put up in a hotel frequented by the Western press. Leary was spotted and the hotel was besieged. The delegation was followed everywhere and it became impossible for them to visit Fatah's training camps in Jordan and Syria as planned. They returned instead to Cairo, where Leary, paranoid and hysterical, became 'uncontrollable,' DC reported, scaling walls, hiding behind buildings, raising his arms and screaming in the streets. The Algerian ambassador put them on a plane back to Algiers."
It wasn't long before the Panthers, like Leary, had worn-out their welcome in Algiers. The political situation worsened with each day and by 1972 only a small contingent of Panthers remained. Soon they too, including the Cleavers and other leaders, began departing in different directions. Cox, upon his return to Algiers from Cairo, stayed in the city for four years before setting in southern France. He never returned to the states, and he and his wife, Barbara, herself a highly respected freedom fighter, resided in Languedo-Roussillon region. Cox died Feb. 19, 2011, in Camps-sur-L'Agly, France.
Cox, according to Kathleen Cleaver, was "highly competent Panther organizer…Unlike most of the Panthers, who were young and single, Cox had raised a family and run a printing business…His personal stability and political experience were valuable assets to the new international section of the Party."