JAZZ NOTES: Ms. Sax, Onaje Gumbs, King of Stage, Persip fundraiser
Ron Scott | 8/30/2018, midnight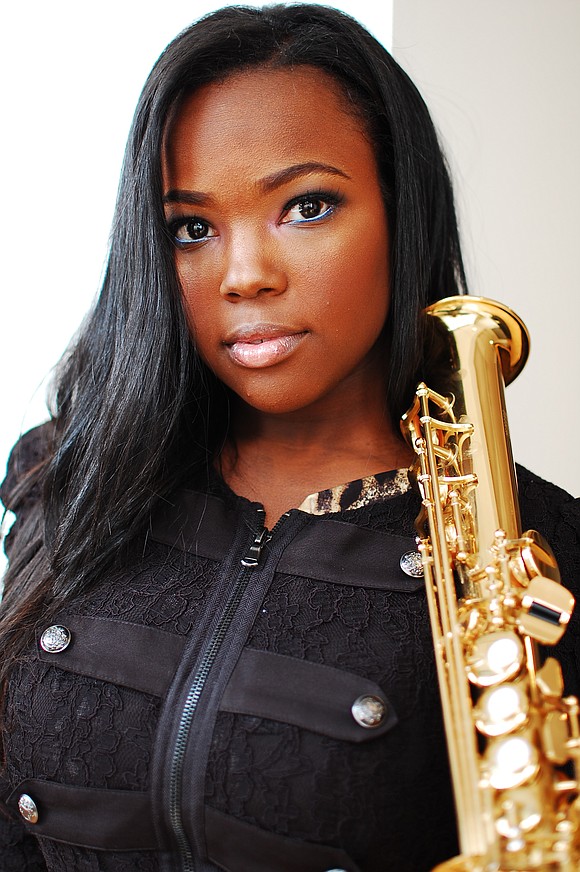 He has presented more than 200 productions in the New Federal Theatre's 47 seasons, which began in 1970. In addition to producing Broadway shows such as "For Colored Girls Who Have Considered Suicide/When the Rainbow Is Enuf," "What the Winesellers Buy" and "Checkmates."
The film includes reflections on his early days in Detroit, working on the Ford Motor Company assembly line, to his fledgling days as a young producer in the motor city. His close friends in the theater world open a window into the history of Black life in the 20th century and highlights his commanding force in the Black Arts Movement.
Many of the young actors, such as Denzel Washington, Glynn Turman, Phylicia Rashad, Morgan Freeman, Samuel L. Jackson and Debbie Allen, who began sprouting their wings in King's productions have become film and theater icons.
General admission tickets are $20 (includes one drink) and complimentary Rome Neal 's delicious banana puddin'. Student admission is $10 students. Visit the website www.nuyorican.org.
The drummer Charli Persip, a first-call sideman and bandleader, has played with everyone from Randy Weston and Melba Liston to Dizzy Gillespie and Eric Dolphy. Because of Persip's current health issues, a fundraiser was recently held at Harlem's Gin Fiz.
Candice Reyes and musician Abel Mireles of the jazz exchange organized the event. Persip, who was present, celebrated his 89th birthday with a large cake and a jazzy version of "Happy Birthday," sung by his many friends and the house band that included bassist Paul West, trumpeter Rio and saxophonist Ray Blue.
"Charli played on two of my most important recordings, 'Little Niles' and the 'Uhuru Afrika' album [Roulette, 1961], and he was fantastic on both," said pianist and friend Randy Weston.
Persip's big band, Superband, which he formed in the 1980s and has since changed the name to Supersound, also performed. Some of its members include saxophonist Patience Higgins, pianist Louis Parker, trombonists Peter Lyns and Marill Bildsten. Supersound's first album is titled "Charli Persip and Superband" (Soul Note, 1980).
"Charli is the only drummer I studied under for trap drums," said Craig Haynes. "He was a great first teacher. I didn't tell him until later that Roy was my father."
Persip played on the legendary "Eternal Triangle" recording, "Sonny Side Up" (Verve Records), featuring Sonny Rollins and Sonny Stitt. From 1960 to 1973, he toured as a drummer and conductor with Billy Eckstine.
Along with his performing activities, Persip earned a reputation as an educator. During the 1970s and 1980s, he was the instructor of drums and music for Jazzmobile, Inc. in New York. Until his retirement, he was a faculty member at the New School for Jazz and Contemporary Music in Manhattan.
If you are interested in contributing to this great musician, who has contributed so much to the jazz community, please visit the website gofundme/Charli Persip.