Tough IMF austerity program looms for Barbados
BERT WILKINSON | 8/30/2018, midnight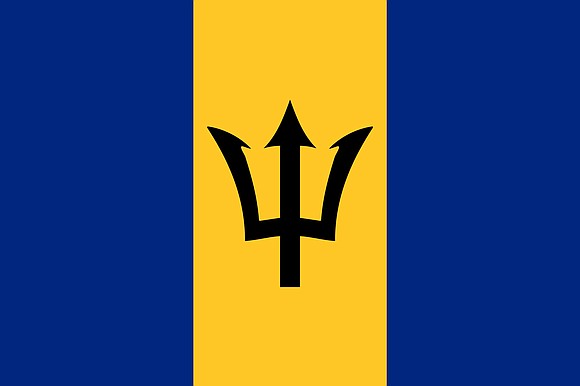 Not so long ago, the island nation of Barbados was the envy of its Caribbean Community neighbors. Its living standards were relatively high. Professionally run polyclinics littered the island. Tertiary education was cheap and in some cases free. High spending, repeat tourists from the region, Canada and the United Kingdom, in particular, spent lengthy periods on the island, soaking up sun on white sandy beaches. Crime rates were low, and by per capita ratings, the island was ranked among the top 50 richest in the world.
But fluctuating tourist arrival numbers, a slow but steady decline in its offshore financial sector and problems with sugar and other manufacturing sectors have placed the country of a little more than 300,000 people under so much pressure that it is now happily running into the arms of the International Monetary Fund, an agency it had done its best to avoid because of the fund's traditionally tough austerity measures.
This week, Prime Minister Mia Mottley, the first women head of government, said she is preparing to meet a fund team again to continue negotiations on a fund support program that she initiated after winning the historic May 24 general elections 30 seats to zero.
Like it did in neighboring Guyana, Trinidad, Suriname and Jamaica over the decades, the fund, among other demands, usually pushes small developing nations to devalue their currencies, allowing market forces rather than proud central bank officials to determine the real value of currencies.
For decades, the Bajan dollar has been trading at 2 to 1 against the U.S. dollar, allowing islanders to scoff at neighbors such as Guyana at 210 to 1 and Jamaica hovering above 130 to 1. It is unclear whether the administration will bow to any orders to devalue its dollar because the 2 to 1 rate has not only been the pride of Barbados but has also been long seen as a symbol of economic stability for an island with few natural resources.
But Mottley says authorities have no choice. Their only hope now is that the program with its normal rollout of wage-freeze and tax-increase demands would not run for decades, as is the case in Jamaica and Guyana, but would run its course relatively quickly.
"I pray that it will not take us eight to nine months to do what we have to do," she told a public forum this week. "But I am equally conscious that we are only one of the parties at the table. We have been engaged in a form of political cosmetology. What we therefore have to do and what we have done is insist that we must confront the true cost of government. You cannot go forward if we do not understand the true cost of what government has become in this country."
Every major government project is short of large amounts of funding to move forward, Mottley said, noting that the public transport system needs $40 million to operate. Only $11 million is available to it now. Government also owes locals $83 million in compulsory land acquisition payments and a staggering $240 million in annual tax return payments.
"The government over the next four years will clear all the arrears of third parties through negotiations, settlements and staggered payments over the four-year period," Mottley stated. "The people of Barbados must never have a reputation of having a government again that has not paid its bills to them or to third party institutions."
Even as officials prepare for the arrival of the team, central bank economists are worried that foreign exchange reserves have slipped to approximately $300 million, approximately half of what it used to be in better times.
In the meantime, authorities hope that Repsol and other major oil companies that have offshore oil concessions would strike it rich, as happened in neighboring Guyana in 2015. Barbados is surrounded by oil-rich neighbors but only has a small sector producing approximately 1,600 barrels from onshore wells. It needs much more to turn around an economy that was once the pearl and envy of the region.