The growing and disproportionate imprisonment of Black women in America
Stacy M. Brown, NNPA Newswire Correspondent | 12/5/2018, 6 p.m.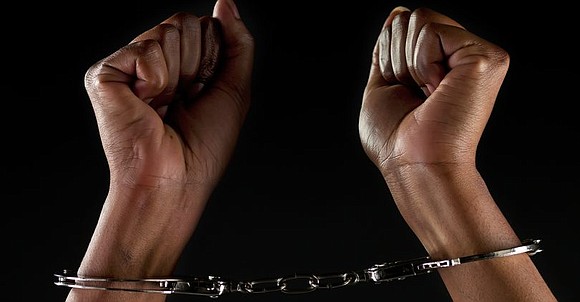 Missy Venable (not her real name) said she has trouble sleeping at night.
It's not the typical case of insomnia. It's the after effects of spending more than 7 years in prison – which, incidentally, is where her fellow inmates began calling her "Missy," and the name just stuck.
She made up her last name for this article, choosing to hide her identity because her children are both of school age and Venable said she doesn't want their classmates teasing them.
It's a similar story to that shared by her friend, Tina Blackman – also a fictious name.
Blackman, who said she's in her mid-40s, spent nearly 9 years in prison. "When I went in, I left behind two teenagers and one child that was 8 years-old and autistic and another child that was 2," Blackman told NNPA Newswire.
While Venable was imprisoned for insurance fraud, Blackman was sentenced on drug charges.
After hearing their stories, one might wonder, why so much time?
Venable said she thought she was referring people to get legitimate assistance with old, broken down vehicles and didn't know the auto shop's owner, who was once one of her closest friends, was committing insurance fraud.
Blackman said her ex-boyfriend always denied being a drug dealer and she could find no evidence that he was. No bankroll, no fancy car and certainly not a stack of cash, because she was often late on rent and utility payments.
"Every day, I'd take mail to his friend's because his friend didn't have a reliable mailbox," Blackman explained. "They all looked just like regular mail, letters and stuff," she said.
However, one of the envelopes contained drugs and she was charged for selling narcotics.
Blackman and Venable are part of an alarming trend: The growing and disproportionate imprisonment of Black women in America.
A recent NAACP Criminal Justice Fact Sheet noted that between 1980 and 2015, the number of people incarcerated in America increased from roughly 500,000 to over 2.2 million.
Today, the United States makes up about 5 percent of the world's population and has 21 percent of the world's prisoners.
Also, according to the Fact Sheet, 1 in every 37 adults in the United States, or 2.7 percent of the adult population, is under some form of correctional supervision.
Further in 2014, African Americans constituted 2.3 million, or 34 percent, of the 6.8 million correctional population total and Black people are incarcerated at more than 5 times the rate of whites.
The imprisonment rate for African American women is twice that of white women.
"The Status of Black Women in the United States, (SOBW)" was released in June 2017 and coauthored by the Institute for Women's Policy Research in Washington and the National Domestic Workers Alliance in New York.
That report revealed that Black women are more prone to being jailed than White women, and that tendency starts in school.
Racial disparities in discipline exist throughout the nation's education system, the SOBW researchers said.
Black girls between 2011 and 2012 accounted for 45 percent of all girls suspended from K-12 public schools nationally, and they represented 42 percent of all girls expelled. They were suspended and expelled at higher rates than Black boys, according to the SOBW as reported by New American Media which also noted that the "nation's Black women are jailed at unfair rates."