The African Diaspora Awards 2018 held at the Schomburg Center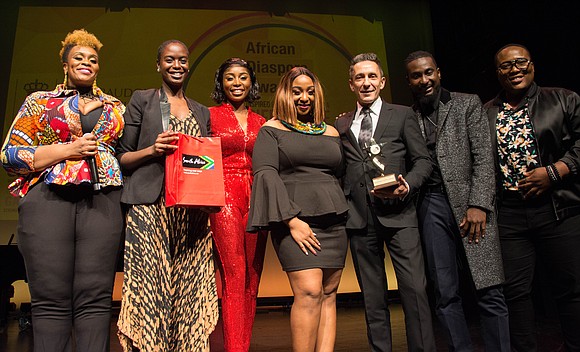 The Society for Africans in Diaspora held their eighth annual African Diaspora Awards at the Schomburg Center for Research in Black Culture Dec. 2, 2018. The African Diaspora Awards celebrate prominent people in the Africa Diaspora around the world. The illustrious event was emceed by entertainer Chief Obi and comedian and poet Anna Mwalagho. Honorees included Nnedi Okorafor, Massah David, Miatta David Johnson, Clayton Banks, Lisa Issroff, King Baudouin from Foundation United States, Professor Jacob K. Olupona, Olusola "Shala" Akintunde, Kely Nascimento DeLuca, Charles Fall, Dr. Margaret-Mary Wilson, Ibrahima Diallo and Mohammed Diallo.
For more information, visit www.saidinstitute.org.