A bounty of options in Bristol, Rhode Island
SHERYL NANCE-NASH | 12/6/2018, 2:02 p.m.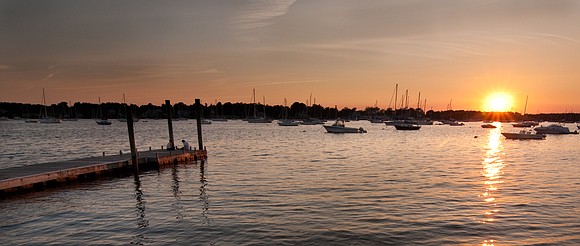 Bristol has the distinction of having one of the largest Fourth of July parades in the nation, with more than 150,000 people typically attending. Patriotism runs deep here. You'll find streets with red, white and blue stripes down the middle. Many houses always have flags displayed.
Another thing Bristol has going for it, is its proximity. It's approximately an hour from Boston and all its attractions and a mere 20 minutes or so from Providence, it is home to the third-oldest zoo in the country and on Benefit Street, there are more historic homes in 1 mile than anywhere else in America. Sure, there's good, typical shopping, but what gets your attention is the bookstores and the array of vintage shops. You can plan for a day trip or two.
You won't find big resorts or much in the way of traditional hotels. What you will find is historic B&Bs such as the Bradford-Dimon-Norris House, where the hospitality is about as warm as it gets. Owners Brian and Kerry Travers know how to throw out the welcome mat. You'll feel content in the rooms with canopy beds, antiques, marble stall shower bathrooms and non-working but mood-setting fireplaces.
Bristol brings nostalgia to the forefront, yet remains relevant, perhaps more than ever, when some are looking for a quieter, gentler place to block out the noise.