Danisha Baughan—Chatting and chewing for grand community engagement
Olayemi Odesanya | 12/6/2018, 2:14 p.m. | Updated on 12/6/2018, 2:14 p.m.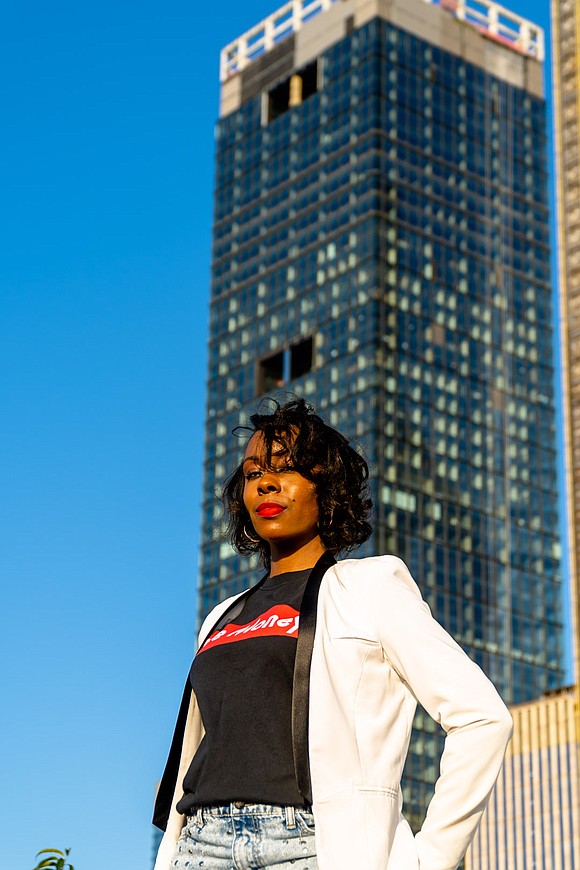 "It started off as small gatherings of family and friends discussing issues that were going on in their daily lives," said Danisha Baughan, who is a New York State certified school and mental health counselor. "But as it progressed, our discussions started to become more intense. We started talking about society's depiction of fatherhood, gender roles in today's generation, how being well-educated and successful women affect romantic relationships and much more.  I was getting so much positive feedback that it motivated me to create an organization that is dedicated to hosting insightful conversations within the Black community."
Baughan, founder of Chat N' Chew, continued, "Especially in the young Black community, there is a major need of being able to feel comfortable and safe to openly discuss topics that is preventing personal and community growth. We want people to be able to identify what hasn't been any good to their lives and their well-being. We want them to feel comfortable seeking the support they need to evolve into the person they've always imagined themselves to be. The mission of Chat N' Chew is to work hard to bring more people together by breaking barriers and building stronger bonds ... increasing the rates of Black marriages. It all begins with tackling the root of all the underlining issues presented in our topics."
Baughan is also a high school guidance counselor in New York City public schools, a volunteer for the NAACP and the Take Care of Harlem organization. She is an advocate for mental health and therapy. "There is a huge stigma around therapy and mental health in the Black community, and Chat N' Chew hopes to alleviate that stigma," she said. "We hope to bring awareness of the benefits of attending therapy. There is so many reasons why relationships tend to fail, and it is mostly a result of our upbringing. I personally have learned the benefits of attending therapy.  Growing up, I was raised without a mother but lived in an unmarried household, which is why some of my unresolved issues are affecting me in my adult life. There is no other way to solve issues without seeking help. It also encouraged me to study mental health counseling as I attended grad school."
Earlier in the year, Baughan met Devone Hardy, who is known in his community for hosting intellectual conversations. They agreed to partner up and become co-hosts for Chat N' Chew. Hardy also has his own show, "Devone's World," every Thursday at 7 p.m. on Facebook Live, on which he expresses his thoughts on current issues. He is in the process of creating his own YouTube channel.
"When people attend our Chat N' Chew discussions, we want them to leave wanting to make a difference with themselves and their communities," said Baugh. "This is a safe place for people to use their voices to address the issues that society is allowing to hold us all back, to no longer be afraid of speaking up about their emotional state and mental health. We believe in breaking barriers and  building stronger bonds. What differentiates Chat N' Chew organization from others like us is that we give our attendees the opportunity to listen, share, learn, guide, network and continually work on personal improvement. Our hosting style does not force people to feel like they are in a lecture or therapy session. We lead by example by sharing experience, lending our guidance and also receiving attendee perspective." 
The next Chat N' Chew panel discussion will be Jan. 26, with Black mental health therapists. They hope to spread awareness of the personal benefits of seeking help. Because of the stigma against seeking therapy, there is negligence of emotional and mental health among Black people in the community. There is also a lack of financial assistance for attending therapy sessions. The panelists will be discussing resources and the ways financial assistance is made available. The place and time of the event will be announced soon.
For more information, contact chatnchewbos@gmail.com.