Elected officials want Amazon to do business the New York way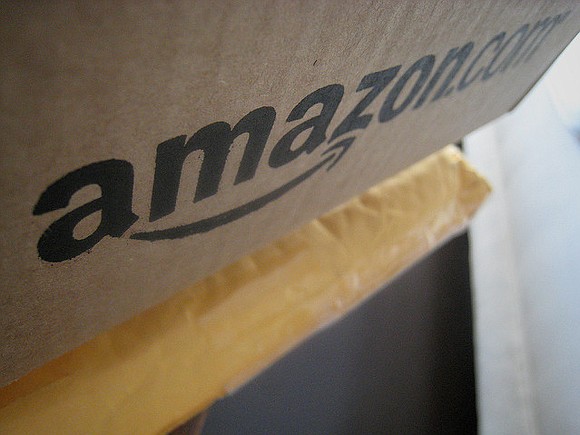 Elected officials around New York City want to make one thing clear to Amazon: you're doing business our way.
Divided between wanting to make sure a deal such as Amazon's for its new headquarters doesn't happen again and making sure Amazon pays its fair share while it's here, local politicians are using multiple angles to ensure their constituents benefit as much as Jeff Bezos.
Late last week, New York City Council Members Jumaane Williams, Brad Lander and Jimmy Van Bramer announced their intent to co-sponsor and introduce legislation preventing officials from signing nondisclosure agreements with corporations doing business with the city. The legislation is a direct response to the similar circumstances surrounding the Amazon HQ2 deal involving New York City Mayor Bill de Blasio and New York State Gov. Andrew Cuomo.
"It's outrageous that the Amazon deal was done in total secrecy by the governor and mayor—and as we continue to fight this deal—I'm proud to partner with Council Members Lander and Van Bramer on a bill that will help prevent back-room deals like this from happening in the future," said Williams in a statement. "Our government should be taking steps to act as a check on rampant corporate expansion, to ensure that any new development is designed with the greatest possible benefit to New Yorkers in need and to prevent any unintended consequences. The governor and mayor failed us, but we won't stop fighting until this deal is stopped."
Last month, Cuomo and de Blasio announced a deal for Amazon to bring its headquarters to Long Island City. As part of the deal, Amazon would temporarily take over 500,000 square feet at One Court Square while the company constructs a 4 million square foot commercial space on Long Island City's waterfront. According to the deal, the headquarters will create 1,300 direct construction gigs annually through 2033, fill at least 25,000 new jobs by 2029 and fill up to 40,000 jobs by 2034.
None of that matters to Lander, who believes that the people and the city officials should have been consulted with first.
"Like so many New Yorkers, we're outraged that the Amazon deal was done behind closed doors, with zero community buy in," stated Lander. "It was unacceptable for the mayor and governor to yield to Amazon's demands and throw away the city's land use process, but with this bill, that type of backroom deal will no longer be an option."
"The Council must do all that it can to prevent the secretive process that led to the bad Amazon deal from ever happening again," added Van Bramer in a statement. "Transparency should be the minimum requirement when we're talking about shelving out billions in taxpayer money. We're not giving up the fight against Amazon's new headquarters, but this piece of legislation will serve as an essential tool to ensuring future deals go through a democratic, transparent process."
Queens Borough President Melinda Katz, former chair of the New York City Council Land Use Committee, said that Amazon needs to financially contribute to the people of New York City.
"First, Amazon should help pay for the Queens-Brooklyn Connector, also known as the Brooklyn-Queens Connector," stated Katz. "A substantial and meaningful investment by Amazon that helps ensure the feasibility of QBX would be a fair investment into its new home, and a welcome opportunity for a good corporate neighbor to directly benefit the existing, impacted communities of Western Queens. The company and the public sector must work together to make investments in necessary transit improvements that will support Queens residents."
Katz called Amazon's decision to go with Queens for its headquarters "a game-changer," but she also said that concerns about capacity, equity and a strained infrastructure are valid, considering Amazon's tax incentives.
"QBX should also include a free transfer to MTA subways and buses, as well as reduced Fair Fares for lower-income New Yorkers," Katz continued. "To help alleviate the impact of the anticipated loss of thousands of parking spots from QBX, the city should aggressively explore creating new municipal parking options. Finally, to help alleviate overcrowding on our subway lines, the Long Island City and Hunterspoint Avenue LIRR stations should become full-time stations with enhanced service."