GRAMMY winner Chief Ayanda Clarke talks upcoming festival
NADINE MATTHEWS | 12/6/2018, 3:45 p.m.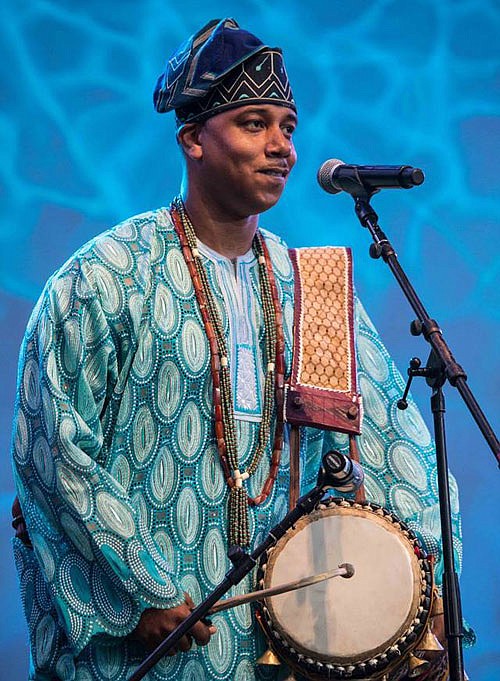 Clarke has been awarded the title of Ajibilu Awo of Osogbo by the Yoruba people. It translates to "One Born of the Drum." His father, Chief Baba Neil Clarke, was similarly awarded the title Alufopejo Awo of Osogbo ("Drummer of the Spiritual Elite"). "They don't see me as an outsider," he said. "They understand the blood that runs through our veins and the spiritual and cultural DNA that connects us."
One of the sponsors of the True to Our Native Land event is African Ancestry. Clarke stated, "At this event, I will have my ancestry revealed through a DNA test. That is specifically to help us understand that we are connected by culture, tradition and by DNA itself. We're looking to eliminate that blockage which would connect to an understanding of ourselves that predates the inhumane way in which we arrived on these shores."
I also asked Clarke for his thoughts on the dominance of hip-hop throughout the world and the likelihood of it becoming seen as the standard of Black cultural identity.
He replied, "What we hope to do with this event and events like this is share with artists here the significance and importance of traditions in Africa so that when we are performing contemporary art forms, we understand that what we're doing hails from another tradition. When we recognize that there is a connection between our aesthetic here and those in Africa, it will allow us to think about what we're doing, thinking, saying and how it affects not just those in our neighborhood but how it affects us in the global community."
For more information, visit www.thefadaragroup.com.