Mumia awaits judge's appeal determination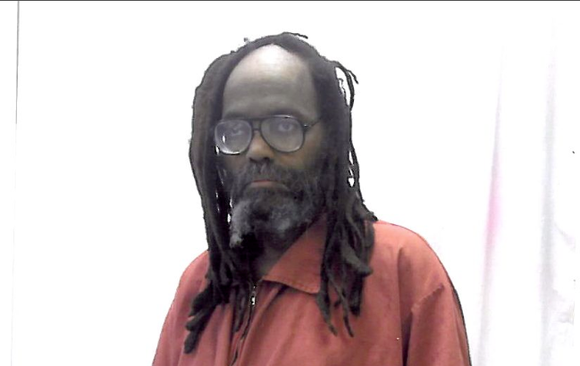 Monday, Dec. 3, attorneys for political prisoner of war, Mumia Abu-Jamal, attended Philadelphia's Common Pleas Court before Judge Leon Tucker to present previously suppressed evidence of judicial misconduct by Justice Ron Castille, but they were promptly dismissed after the brief "3 to 5 minute formality hearing." Back in October, Tucker postponed his decision on whether Abu-Jamal would be granted another appeal attempt after his attorneys argued that his rights had been violated during previous appeals because Castille refused to recuse himself from the case even though he had previously fought Abu-Jamal's appeal when he was district attorney. That is in violation of the Williams v. Pennsylvania ruling.
"There's lots of reasons to be concerned about Ron Castille's neutrality when he became a Supreme Court justice," said defense attorney Judith Ritter during October's hearing.
The last-minute hearing was announced Friday afternoon, allowing Abu-Jamal's attorneys only several hours to prepare. No additional evidence was presented Monday.
Defense attorneys had previously revealed that Castille had suggested to former Pennsylvania Gov. Robert Casey that he "sign execution warrants for death row inmates convicted of killing cops." They cited Castille's 1990 letter to Casey, urging him to "send a clear and dramatic message to all cop killers." Included in the letter are "the names of nearly a dozen death row inmates, excluding Abu-Jamal, at the time in the midst of his direct appeal."
"You'll hear from me shortly," Tucker stated Monday as he weighs his decision on whether Castille's two roles in the case were a conflict of interest, and if he should grant Abu-Jamal another appeal opportunity. However, the judge did not disclose when he would provide his ruling.
"I don't have another 30 days," said widow Maureen Faulkner before being escorted out of the courtroom after the judge said he was reconvening. Abu-Jamal has been incarcerated since the Dec. 9, 1981, shooting death of Philadelphia cop Daniel Faulkner.
"Tucker said he was committed to making this decision as soon as possible," commented Abu-Jamal supporter, Johanna Fernandez, who was in attendance Monday. She then mentioned the intimidating police presence and tactics being implemented in court as "a symbol of the injustices in this case in the Jim Crow court operated by the police and their undue influence."
She concluded, "They're scared and are trying to send a message to the judge that if he doesn't do the right thing, he will have to deal with them. We have to build an equal power base and show strong force, that we too mean business. If he grants it, all of Mumia's appeal issues will be reopened. This is the time to get Mumia in the public eye and raise all the violations committed in his case. We're looking for the current DA to release all the files in this case so we can uncontrovertibly prove what we already know, that Ron Castille was involved in prosecuting Mumia."