New Jack swinging at the Apollo
David Goodson | 12/6/2018, 3:38 p.m. | Updated on 12/6/2018, 3:38 p.m.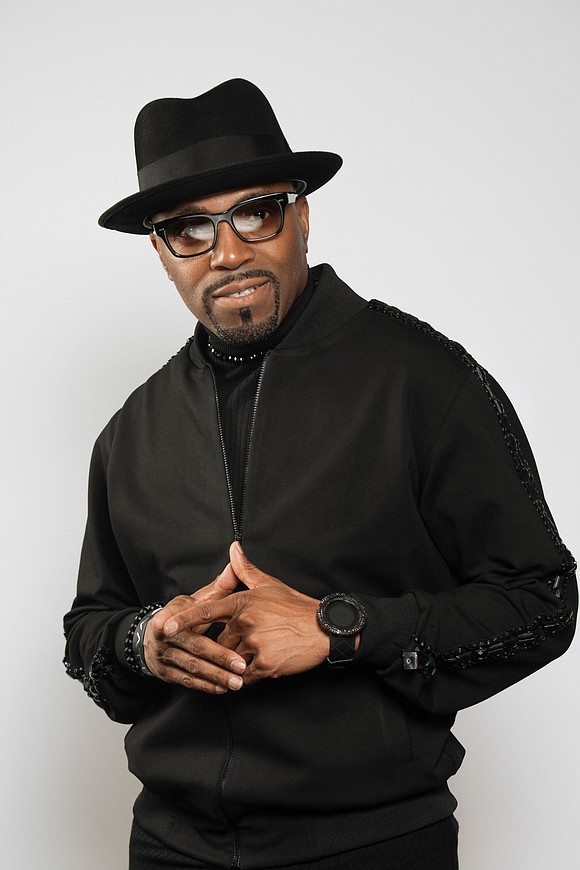 The tree at Rockefeller Center wasn't the only thing that got lit last week. Per usual, as the year heads down the home stretch, New York City becomes more electric. On my end, the first of December was set off for the second consecutive year with a David Hollister showcase.
Truthfully, last year's show, at the now defunct B.B. Kings Blues Club and Grill, seemed more like an event because it was a rare concert performance and it was associated with his at the time latest project, "The Manuscript." This year's presentation, while still excellent, seemed like a precursor to something bigger. That's because it was a precursor to something bigger—way bigger in fact.
If you were there, you would have a gotten a sense with the deliveries of the songs "Spend the Night," and "Before I Let Go." Although those songs were at different phases of his career, they both were given the golden production touch of Teddy Riley. Hollister announced that he would be a part of a special event at the Apollo Theater a week later. That event we now know to be the Kings and Queens of New Jack York.
Dec. 9, the Apollo Theater will celebrate 30 years of the ground-breaking New Jack Swing sound and will welcome home Harlem natives Teddy Riley and Keith Sweat. This special evening will mark their first time performing at the legendary Apollo in more than 20 years.
Riley said, "This show is something that Keith and I have wanted to do for a long time. After having performed all over the world many times over, there is nothing quite like home, and it feels so good to come back to Harlem. I grew up three blocks from the Apollo and would always watch the artists come out the stage door from behind the fence at my school, which is directly behind the theater. Harlem is also where the New Jack Swing sound was created, so this homecoming show means so much to me on so many levels."
Sweat added, "To have been part of the amazing legacy that is New Jack Swing from the very beginning and to see at how the music we created has impacted popular culture is incredible. What will make this concert at the Apollo even more special for me is to be able to perform with my brother, Teddy Riley, in the place where it all started. Harlem is home, home is always where the heart is, and I am excited to return to the Apollo after such a long time to celebrate New Jack Swing."
Riley and Sweat will be joined by pioneers of the sound, including, Guy, Blackstreet, Doug E. Fresh, Kool Moe Dee and a few other music luminaries. The Kings and Queens of New Jack Swing will take place Sunday, Dec. 9, at 6 p.m. and 9:30 p.m. Tickets are scant, but a few are still available at the Apollo Theater box office, 253 W. 125th St., and by calling Ticketmaster at 1-800-745-3000 or visiting www.ticketmaster.com. 
A few stops down on the 1, 2 or 3 train line, Maxwell, with special guest Marsha Ambrosius, makes what could be the last leg of the 50 Intimate Nights Live tour at the Beacon Theatre, 2124 Broadway, New York, N.Y.
Choices!
Holla next week. Til then, enjoy the nightlife.