Shop Harlem for the holidays
KYSHA HARRIS AmNewsFOOD Editor, @SCHOPgirl | 12/6/2018, 2:44 p.m.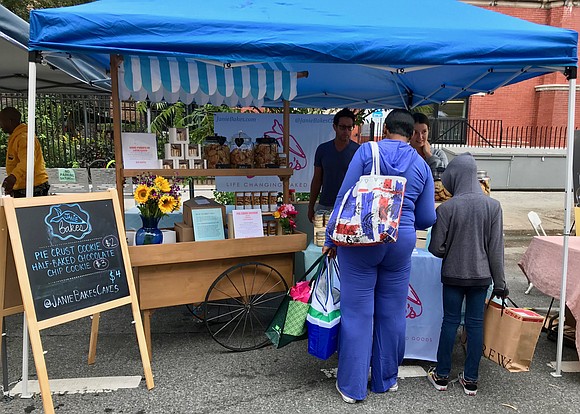 December is here! (And where exactly did the year go?) Did you find some good black Friday or cyber Monday deals to assist your gifting woes? If not, no bother because this Saturday you have another chance to rinse and repeat, Harlem style.
Brought to us by the people of Harlem Park to Park comes their Shop Harlem Live Harlem Gift Fair held at 246 Lenox Ave., between 122nd and 123rd streets, 11 a.m. to 6 p.m. There you can shop local for Harlem-made gifts, find little bites and create a Harlem holiday experience for the entire family.
There will be more than a dozen Harlem businesses selling their wares. Find everything from handmade leather accessories from Blackbird Dillinger and luxury skincare from Seul Luxe, to perfect home gifts from NiLu and yummy goodies cooked up by Harlem Harvest Festival first-place winner Janie Bakes. You need to try those pie cookies! They get the #AmNewsFOOD stamp of approval!
For the little ones, there will be not only fun activities such as tree trimming, face painting, cooking demos and more, but a few strings were pulled and Papa Noel along with his elves will make an appearance. Make sure you have space on your smartphones to capture the
moments.
Visit www.shopharlemliveharlem.org for more information and to register.