The Three Doctors host holiday basketball benefit
Gerald W. Deas M.D., MPH | 12/6/2018, 2:38 p.m. | Updated on 12/6/2018, 2:38 p.m.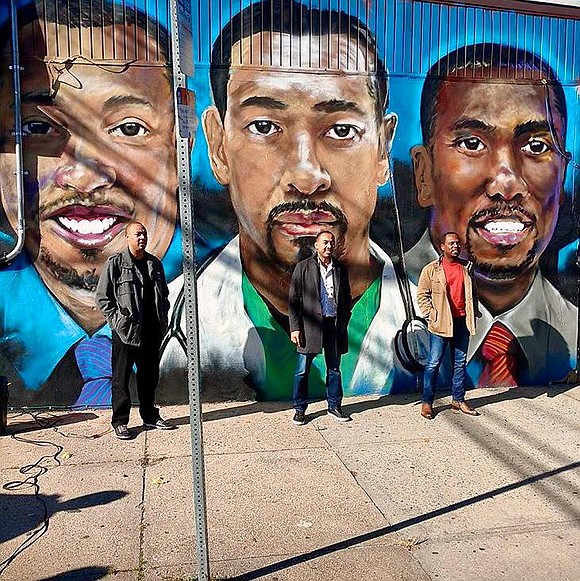 Saturday, Dec. 8, The Three Doctors— Sampson Davis, M.D., Rameck Hunt, M.D. and George Jenkins, DMD—will host a Holiday Health Basketball Benefit in partnership with the Franklin Board of Education. This free, family friendly event is open to the general public and will be held from 1 p.m. to 3 p.m. at Franklin High School, located at 500 Elizabeth Ave., Somerset, N.J.
To promote the spirit of giving, attendees are encouraged to bring new, unwrapped gifts to benefit homeless teens and families at the Ozanam Shelter in Edison and the Visions and Pathways Youth Home in Bridgewater. Holiday program attendees will enjoy entertainment, giveaways and a friendly game of basketball between two teams comprising The Three Doctors and foundation supporters. Performers will include dancers from the renowned InSpira Academy (http://inspiraarts.com).
The mission of The Three Doctors Foundation is to inspire and motivate youth through education to achieve leadership and career success in their communities through the formation of positive peer and mentor relationships. The foundation stands on the premise that "Our Children Cannot Aspire to Be What They Cannot See."
The remarkable story of the doctors is detailed in their best-selling books, "We Beat the Street" and "The Pact: Three Young Men Make a Promise and Fulfill a Dream," and their third book, "The Bond: Three Young Men Learn to Forgive and Reconnect With Their Fathers" (Riverhead Books, an imprint of Penguin Putnam, Inc.).
For more information, visit @threedoctors or contact Executive Director Windy White at windy@threedoctors.com or at 908-625-3441.