Abyssinian Baptist Church screens 'The Rape of Recy Taylor'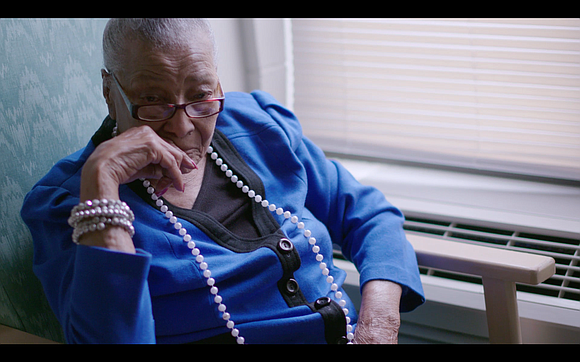 Odyssey Impact, in conjunction with the Abyssinian Baptist Church and the Tau Omega Chapter, Alpha Kappa Alpha Sorority, Inc., is hosting a free screening of the award-winning documentary "The Rape of Recy Taylor," followed by a panel discussion. The screening will take place Friday, Dec. 7, from 6:30p.m. to 9 p.m. at the Abyssinian Baptist Church, located at 132 W. 138th St. (Odell Park Place), between Adam Clayton Powell Jr. Boulevard and Malcolm X Boulevard.
The special event marks the official launch of a national social-impact campaign by Odyssey Impact to raise awareness of the film's key social justice messages related to racial injustice and women's issues. The aim is to engage, inform and activate the public about sexual violence against women and to underscore the historical trauma faced by Black women in the Jim Crow South as well as today. Odyssey is teaming up with strategic partners across the U.S.—faith communities, universities, women's and health organizations and NGOs—to elevate the voices of Black women and empower sexual violence survivors to share their stories. Numerous resources and discussion guides have been developed to accompany the film. For information, go to www.odyssey-impact.org.
Directed by Nancy Buirski and co-produced by Transform Films, "The Rape of Recy Taylor" exposes a legacy of physical abuse of Black women and reveals Rosa Parks' intimate role in Recy Taylor's story. A 24-year-old Black mother and sharecropper, Taylor was gang raped by six teenage white boys in 1944 Alabama. Such sexual assaults were common in the Jim Crow South, but few women spoke up in fear for their lives. Yet Taylor bravely identified her rapists. The NAACP sent Rosa Parks, its chief rape investigator, who rallied support and triggered an unprecedented outcry for justice. An attempted rape against Parks was but one outcome of her ongoing work to find justice for women such as Taylor. This documentary tells the story of Black women who came forward when danger was greatest, and whose noble efforts to take back their bodies led to the Montgomery Bus Boycott and movements that followed—and continue to resonate today.
Odyssey Impact believes that powerful documentaries with messages of social justice can motivate meaningful social change by raising awareness, changing attitudes and inspiring people of all faiths and goodwill to engage their communities on important issues in their lives.