Community Calendar December 6 - December 12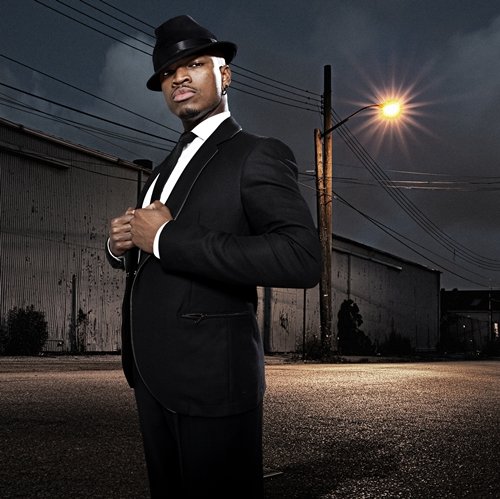 Greetings! Our listeners throughout the tristate and beyond were dismayed to hear us announce as reported in the Amsterdam News in an interview by Jordannah Elizabeth that the mighty O'Jay's of Gamble-Huff Philadelphia International records fame have made their last recording after 60 years in the industry. Aptly called "The Last Word," it marks the end of a career of classic soul hits by the Ohio superstar trio, who got their name from legendary NYC radio personality Eddie O'Jay of "Soul at Sunrise" over WLIB.
THEATER
"American Son," a gripping tale about who we are as a nation and how we deal with family relationships, love, loss and identity. Starring Kerry Washington ("Scandal," "Race") and Steven Pasquale. Directed by Tony Award winner Kenny Leon ("A Raisin in the Sun," "Fences") Marking the Broadway debut of playwright Christopher Demos-Brown. Booth Theatre, 222 W. 45th St. between Seventh and Eighth avenues. Show runs 90 minutes with no intermission. Phone 212-239-6200 or visit www.americanson.com or telecharge.com.
"Eve's Song" examines a regular American family in the aftermath of a messy divorce and a daughter coming out as homosexual. Deborah is trying to keep things normal at home. But as Black people continue to be killed beyond their four walls, the outside finds its way in. The Public Theater, 425 Lafayette St., New York, N.Y. For tickets, visit www.publictheater.org. Now through Dec. 9.
"Once on This Island." A fearless peasant girl takes a remarkable life journey for love. Circle in the Square Theatre, 235 W. 50th Street, New York, N.Y. Tony Award winner. For more information, call 800-447-7400 or visit onceonthisisland.com.
"King Kong." He's 20 feet tall and weighs 2,000 pounds. He's monstrous and moving. And he is on Broadway now in a $35 million musical that has been in development for nearly a decade. Broadway Theatre, 1681 Broadway, New York, N,Y. Phone 844-379-0370 or visit www.ticketoffices.com.
EXHIBITIONS
"Black Citizenship in the Age of Jim Crow" explores the struggle for full citizenship and racial equality in the 50 years after the Civil War. When slavery ended in 1865, the period of Reconstruction began, leading to such achievements as the 14th and 15th amendments to the Constitution. Presented by the New-York Historical Society Museum & Library through March 3, 2019.Visit nyhistory.org/black citizenship.
MUSIC
Maxwell: 50 Intimate Nights Live, Sunday, Dec. 9, at 8 p.m., Beacon Theatre, 2124 Broadway, New York, N.Y. For ticket information, call 212-465-6500 or visit Ticketsalesonline.com.
Apollo Presents the Kings and Queens of New Jack Swing, with Teddy Riley, Sunday, Dec. 9, at 9:30 p.m., Apollo Theater, 253 W. 125th St., Harlem, N.Y. For information, visit apollotheater.org.
HOT 97 Presents HOT for the Holidays, featuring Trey Songz and more, Thursday, Dec. 13, at 8 p.m., Kings Theatre, 1027 Flatbush Ave., Brooklyn, N.Y. For ticket information, visit ticketmaster.com.
Sisterhood in Music featuring Les Nubian, Thursday, Dec. 13, at 8 p.m., Highline Ballroom, 431 W. 16th St., New York, N.Y. For ticket information, visit ticketweb.com.
Raheem Devaughn's LoveLife Foundation presents the second annual Raheem DeVaughn & Friends Holiday Charity Concert 2018, Friday, Dec. 21, at 7:30 p.m., Highline Ballroom, 431 W. 16th St., New York, N.Y. For ticket information, visit ticketweb.com.