32BJ, AFL-CIO stand behind Cuomo in Spectrum standoff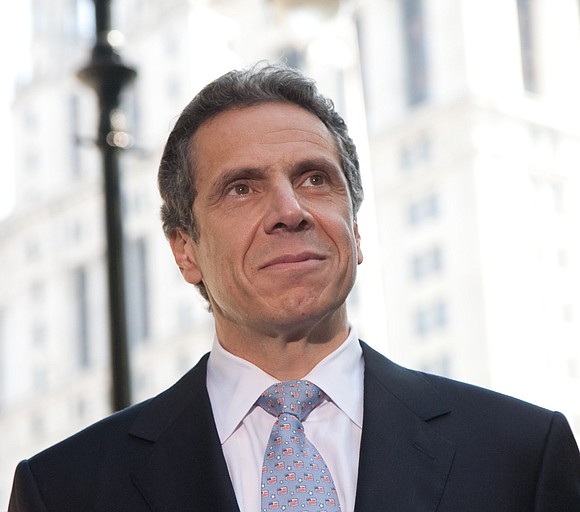 After weeks of talks between Spectrum and IBEW Local 3 abruptly broke down last week, the union will take it back to the picket lines—with New York State Gov. Andrew Cuomo's help.
IBEW Local 3 has been striking against the cable giant for almost two years fighting for a new deal and better wages, health benefits and retirement benefits. The ending to the talks has led the union and its allies to believe that Spectrum is engaging in union-busting activities. Spectrum claims they are not. Nevertheless, IBEW Local 3 set up shop outside of Spectrum offices Monday to picket.
Their actions have the approval of other labor leaders.
"Spectrum's workers have been on strike for more than 20 months, and just as a resolution was imminent, Spectrum abruptly ended negotiations," said 32BJ SEIU President Hector Figueora in an emailed statement. "We strongly support IBEW Local 3 in their fight for dignity and ask all New Yorkers to stand in solidarity with these hardworking men and women and their families."
According to the New York Daily News, Cuomo will join workers on the picket lines and call for elected officials to boycott channels such as Spectrum's NY1.
Vinny Alvarez, president of the New York City Central Labor Council, has asked all of the union affiliates, including the News Guild of New York, for help in fighting back against Spectrum. Part of that includes sending members to provide support on the picket lines and an agreement for Guild members to not appear on any of NY1's programs until Spectrum decides to negotiate with IBEW Local 3.
Earlier this year, Cuomo accused Spectrum of reneging on the promise of expanding broadband internet access upstate as a result of the Public Service Commission approving the Charter Communications/Time Warner Cable merger. The PSC then tried to push Charter out of New York State and force them to sell its operations to another cable company for failing to make a deal. Back in October New York State AFL-CIO President Mario Cilento expressed support for Cuomo's actions against Spectrum.
"His strong statement expressing opposition to and outrage at Charter Spectrum's conduct shows his commitment to fight for what is best for all New Yorkers and his willingness to stand up for union members in this state," said Cilento in a statement. "He understands the difficult decision these striking workers made when they voted to fight for a fair contract, and he has proven again his commitment to protecting hardworking men and women and building up the middle class."
The New York AFL-CIO is putting pressure on Spectrum in more ways than one. A recent petition from the union asks for a New York City cable option and to not renew Spectrum's franchise.
"Customers deserve the services they were promised," read the petition. "In addition, the company has proposed drastic health care cuts for unionized workers and their families and wants to eliminate our retirement benefits and job security. We decided we simply can no longer stay silent."