Candidates for public advocate make their case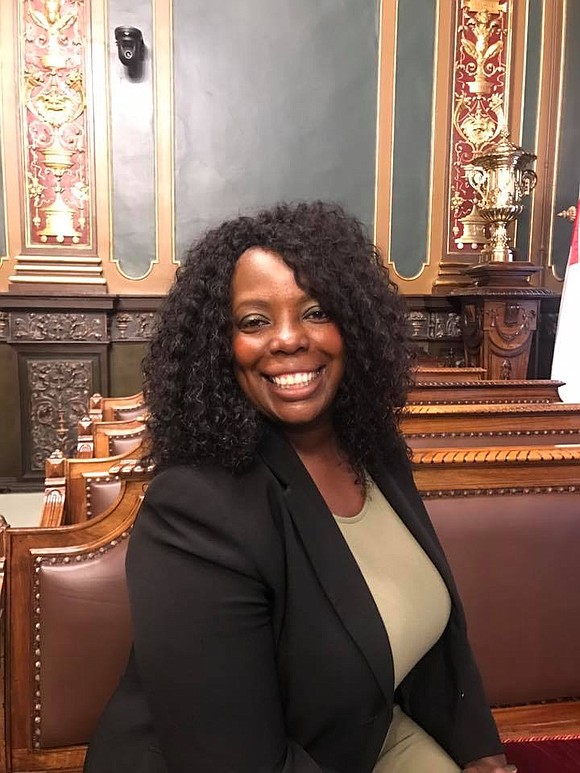 The stage is set for the special election for the next public advocate after Letitia James' victory to be the next state attorney general.
Among the candidates vying for election are City Council Member and former lieutenant governor candidate Jumaane Williams, City Council Member Rafael Espinal, former City Council Speaker Melissa Mark-Viverito, Assemblymember Latrice Walker and Assemblymember Michael Blake.
Mayor Bill de Blasio will reportedly announce plans for the special election early next year.
Fresh off his failed election to be New York State's lieutenant governor, Williams immediately threw his hat in the ring after James' attorney general win. Last, week he received the endorsement of the city's first public advocate, Mark Green.
"Jumaane has a rare combination of brains, guts and energy—all glued together by his progressive ideals," Green said. "In a large field of talented politicians, he's the best bet to continue and expand our efforts fight for families who can't afford the lawyers, lobbyists and PACS."
Williams has also received endorsements from the New York Working Families Party, the New York Progressive Action Network, Mason Tenders' District Council Local 79, New York State Laborers Organizing Fund and 100 Black Construction Workers.
At age 34, Espinal hopes to be the youngest and first Latino to win a citywide office. Launching his campaign last month, Espinal is focusing his campaign on quality of life.
"The reality is that it's getting harder and harder to live here, and for many of us, impossible," he said. "I feel those concerns and I believe that if we don't take action now, my peers and future generations will suffer greater consequences. We can't continue being a city that is driven by crisis."
Mark-Viverito announced her run for public advocate last month on NY1. The former City Council speaker served a total of 13 years in the City Council. She said she wants to create a better working city where all offices and agencies work together to deal with issues.
"I'm very much someone who has a strong record of being vocal, of being passionate about issues of injustice and making sure that our government creates more equity within our city, and that's what I want to bring to this position," she said.
Bronx Assemblymember Michael Blake is vice chair of the Democratic National Committee and served as the national deputy director of Operation Vote for President during Barack Obama's 2012 re-election. He's already received endorsements from a dozen politicians and community leaders, including Assemblymember Tremaine Wright, activist Akeem Browder and Eagle Academy President and CEO David Banks.
"We need a city government that meets the needs of Black people and all New Yorkers, and we need someone to fight for us," he said. "We need the next public advocate to carry the mantle that Tish James has exceptionally held to fight for all New Yorkers, hold city agencies accountable, unite us as a people and work with community and government leaders to deliver jobs and justice for the people."
Brooklyn Assemblywoman Latrice Walker announced her candidacy for public advocate late last month. Several New York City Housing Authority tenants and local clergy members recently held a news conference supporting her candidacy this week. She said she's qualified because of her background in law and fighting for those less fortunate, and she would give the office of public advocate more legal power.
"Justice, fairness and equity are the values that guide me as a mother, as a community leader and as an Assemblywoman, and they are the values that will shape my service and vision as New York City's next public advocate," Walker said in a published interview.
This week, Washington Heights City Council Member Ydanis Rodriguez announced he's throwing his name into the public advocate race. Reports indicate he plans to focus on schools, rent stabilization and small businesses.
"Our numbers are there," he said. "We are ready to go after every single voter. I want to be the public advocate for all New Yorkers, and I am ready to win this race."