Eunice Hunton Carter, a unique attorney and crime fighter
Herb Boyd | 12/13/2018, 12:20 p.m.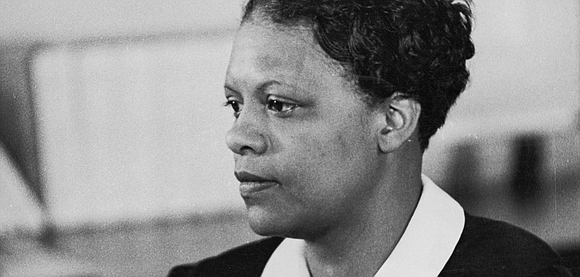 As Dewey rose in the ranks, he brought Carter along with him, making her his deputy district attorney in New York County. She would serve in this capacity until 1945, before returning to private practice.
Given her affiliation with the Republican Party, she was the party's candidate for the state assembly in 1934, but was unsuccessful. Even so, her relationship with party stalwarts, including Nelson Rockefeller, kept her among the movers and shakers. When the great social activist Mary McLeod Bethune organized her National Council of Negro Women, Carter was there as her legal adviser, a member of the organization and chair of the board of trustees. From 1945 until 1952, she was the NCNW observer at the United Nations.
In 1955, after serving as a consultant to the Economic and Social Council of the U.N. for the International Council of Women, she was elected chair of the International Conference of Non-Governmental Organizations. It was perhaps inevitable that she would later assume key positions in the YMCA and YWCA, where her parents had established enviable reputations. Her leadership role in the organizations was often saluted at the Harlem branch.
Although she retired from law practice in 1952, it didn't curb her ongoing social and political commitments, and her presence as a volunteer was felt throughout the city and state on public affairs. As her grandson wrote of her in his biography, she was keenly aware of even linguistic inadequacies when during a speech she noted, "It is one of the inadequacies of the English language that it is frequently necessary, when referring to an abstract individual, who may be either masculine or feminine, to use the masculine gender. Skill, talent and ingenuity prevail in woman-kind as well as in man-kind."
In so many vital ways, Carter was ahead of her time. And you might want to find segments of HBO's "Boardwalk Empire," with special attention to the Black female attorney, a mimesis of Carter. Harlemites will be interested to note that she at one time resided in the landmark 409 Edgecombe.
Carter died on Jan. 25, 1970, at Knickerbocker Hospital in New York City, after a brief illness.