Jazz Notes: Charles Lloyd at 80, Harlem Stage, Ray Chew, 'Green Book'
Ron Scott | 12/13/2018, 3:09 p.m.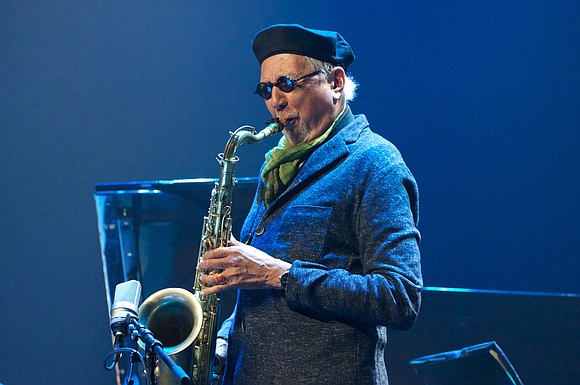 The saxophonist/flutist and composer Charles Lloyd is one of our iconic elders, who as a matured young visionary keeps evolving with new music to intoxicate us. The NEA jazz master will celebrate his 80th birthday in a special concert event, Charles Lloyd & The Marvels: 80th Birthday Celebration, featuring guitarist Bill Frisell and special guest vocalist Lucinda Williams, Dec. 14-Dec.15 (8 p.m.), in Jazz at Lincoln Center's Rose Theater.
Lloyd's longtime trusted rhythm section of bassist Reuben Rodgers and drummer Eric Harland, plus pedal steel guitar master Greg Leisz, will join Lloyd, featuring guitarist Bill Frisell and special guest vocalist Lucinda Williams for this landmark birthday event.
His repertoire will include a cross section of surreal music from a force of unique collaborative expressions. There are many paths to take with vocalist Williams, who is a noted rock, folk, blues and country singer.
Lloyd left his hometown of Memphis in 1956 to earn a music degree at the University of Southern California. He attended classes and studied during the day while at night playing in jazz clubs with West Coast rising comets like Ornette Coleman, Eric Dolphy, Charlie Haden and Billy Higgins.
In 1960, Lloyd became music director of Chico Hamilton's group when Eric Dolphy left to join Charles Mingus's band. In 1964, he signed with CBS Records as a band leader recording "Discovery!" and "Of Course, Of Course" (1965) was reissued in 2006 on Mosaic Records. The group included drummer Tony Williams, bassist Ron Carter, guitarist Gabor Szabo and pianist Don Friedman.
In 1965, Lloyd formed his own quartet that included pianist Keith Jarrett, bassist Cecil McBee and drummer Jack DeJohnette. Their first Atlantic Records release was the studio recording "Dream Weaver," followed by "Forest Flower: Live at Monterey" (1966). "Forest Flower" was one of the first jazz recordings to sell more than a million copies.
One of Lloyd's most significant releases was the two-CD set "Manhattan Stories" (Resonance 2014). The double set was two unreleased 1965 live performances of Lloyd with his quartet of guitarist Gabor Szabo, bassist Ron Carter and drummer Pete La Roca, recorded at the now-defunct venues Judson Hall and the East Village jazz mecca, Slugs'.
Lloyd will likely cover a few tunes from his current CD, "Vanished Gardens" (Blue Note 2018) that includes this cast of the Marvels, with guest vocalist Williams.
"Forces of nature brought us together," said Lloyd on meeting and collaborating with Williams.
"There were no expectations. It was all trust."
For additional information and to purchase tickets, visit jazz.org.
Dec. 15, the Harlem Stage Gatehouse (150 Convent Ave. at West 135th Street) will present Uptown Nights, featuring master West African drummer Weedie Braimah, and The Hands of Time, with special guests trumpeter, composer Christin Scott aTunde Adjuah and Cuban conguero Pedro "Pedrito" Martinez. Together these music explorers will marry their sounds from around the world, whose roots blossomed from mother Africa (7:30 p.m.).
Braimah exemplifies tradition, evolution and soul, bringing his vision of building a reverence for folkloric West African music to life by anchoring the concert with percussion as the driver. His percussive orchestra, The Hands of Time, will awaken the rhythmic senses and soul through his unique folkloric-fusion utilizing instruments such as kora, ngoni, balafon, djembe, dundun, tama, sabar, bass and electric guitar creates new sounds reaching musical boundaries like none before.