People versus polls: Does anti-Amazon sentiment reflect reality?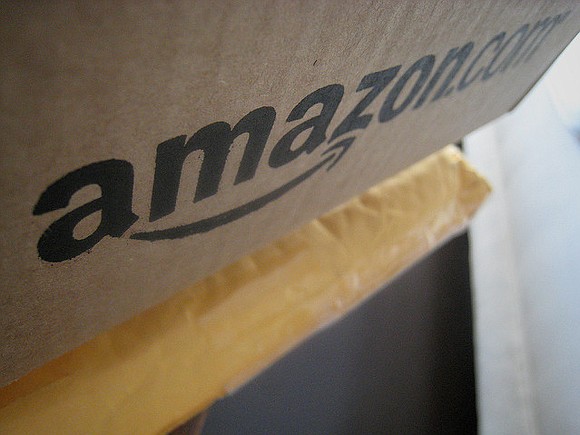 Critics of Amazon's deal with New York City continue to be loud and forceful. But do the grievances of activists, elected officials and workers' rights advocates reflect the voice of the people?
During a rally in front of City Hall Wednesday, labor leaders and elected officials decried how Amazon secured a spot for their new headquarters in Long Island City.
"Amazon's business model is based on taxpayer subsidies, paying little or no taxes and mistreating and dehumanizing its workers," stated Retail, Wholesale and Department Store Union President Stuart Appelbaum. "Amazon—if you want to be welcomed in New York, you have to change your ways. Amazon: Respect workers! Respect communities!"
But according to a recent Quinnipiac University Poll, most New Yorkers welcome Amazon's presence, hoping the retail giant will provide jobs.
According to the poll, New York City voters approve of Amazon's presence 57 to 26 percent with 60 percent of Queens residents polled approving of the Long Island City headquarters.
Mary Snow, polling analyst for the Quinnipiac University Poll, said that New Yorkers agree on Amazon being a positive presence in New York, but they also share the same concerns.
"While New Yorkers give the thumbs-up to Amazon moving one of its new headquarters to Long Island City, they are divided over the sizable carrot offered to the online retail giant," stated Snow. "They are united, however, in their view that New York City should have more of a say about Amazon's plans."
Last month, New York State Gov. Cuomo and New York City Mayor Bill de Blasio announced that Amazon would call New York home and set up its new headquarters in Long Island City. Amazon will construct a 4 million square foot commercial space along the LIC waterfront while taking over a 5000,000 square foot space at One Court Square in the meantime. The deal is set to allegedly create 1,300 direct construction jobs each year through 2033, fill at least 25,000 jobs by 2029 and up to 40,000 by 2034.
But Amazon's $3 billion tax break and news of Amazon CEO Jeff Bezos having access to a private helipad as part of the deal have angered many. According to Quinnipiac's poll, 31 percent do not approve of how New York City Mayor Bill de Blasio handled the Amazon deal. Overall, the mayor got a 43 percent to 40 percent job approval rating, which is his lowest since the Jan. 18, 2017 poll.
"While New York Gov. Andrew Cuomo and New York City Mayor Bill de Blasio are often at odds, they do share something in common," stated Snow. "Both receive low grades for their handling of the Amazon deal. One asterisk: Roughly 30 percent of respondents say they don't know the details enough to give them a grade."
According to Amazon, the average salary for a gig there would be more than $150,000.
"It is outrageous that Governor Cuomo and Mayor de Blasio would give billions of dollars to a corporation that exploits workers such as Amazon," stated former Amazon Fulfillment Center worker Ibrahi Sangare. "As a warehouse worker I was forced to work on my feet for at least 10 hours a day while scanning items, lifting boxes, going up and down stairs while having barely any breaks or time to rest. My co-workers and I even called it a modern plantation. Amazon's abuses of workers need to stop. They need to treat workers like humans and not just work us like machines to make more billions for Jeff Bezos."