'Steppin' Out With Ben Vereen'—A sensational evening!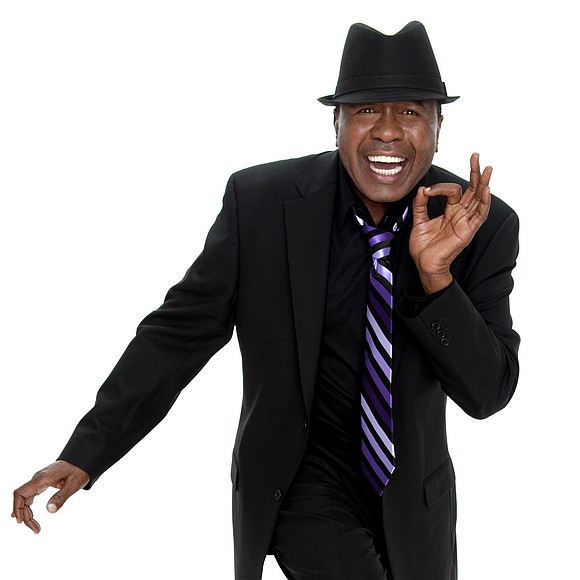 Have you ever been to a show that made you smile and cry, that filled you with emotion and pride and made you feel privileged to have seen it and be able to say, "Yes, when Ben Vereen played New York's The Cutting Room, I was there?"
That's how I felt when Vereen performed his one-man show "Steppin' Out With Ben Vereen." The show, originally slated to occur the Friday after Thanksgiving, had to be canceled because the veteran performer was not feeling well. Within the opening moments of his performance, he apologized to the audience for the canceled show, and it was wonderful to look around the room and see that the people who had come the Friday before and filled this capacity room, had come back again Saturday to see this performer that they all respected and loved. Vereen definitely had the audience in the palm of his hand, and it was a wonderful place to be.
Vereen is a theater icon who, despite having serious accidents in 1992—a car crash, a stroke and getting hit by a truck—has managed to have an indelible spirit and painfully struggled and worked toward getting his physical self together. At one point, told he would not be able to walk and dance as he had done for years, he went to rehabilitation. The fruits of that hard work were in full effect as he danced—sometimes jazzy, sometime Fosse moves—on the intimate stage of The Cutting Room, on East 32nd Street, accompanied by a live band. Vereen told me in an interview before the show that his philosophy about life is "Life Is Good," and that is a belief about life that he helps people to believe through his courageous and moving story. Life was definitely good for everyone who was privileged enough to be in the audience for his performance.
Vereen has a natural stage presence that lights up the night, not to mention the sparkle in his eyes when he performs. He has a passion for his craft and a love of his art that comes across in spades. He opened the show with "This Joint Is Jumping" and believe me it did, and continued to do so throughout the rest of the two-hour show. At age 72, Vereen has an energy and a heart for his craft that shows his performances come from the core of his being. He pushes the envelope and performs with unbridled energy and charisma, which his smooth-as-silk dance moves only add to.
Vereen talks about his professional journey in the arts, where he got started, and the musicals he's been in, including "Pippin," from which he sang "Join Us." In "Join Us," there is a line about "hearts to warm," and Vereen does just that, as he also uplifts the spirit. The audience joined in on songs such as "The Age of Aquarius." He gave such a tender delivery of "I Don't Know How to Love Him" and a dramatic rendering of "Jesus Christ Superstar" from the musical of the same name.