The immense impact of Black youth traveling abroad
KICY MOTLEY | 12/20/2018, 12:48 p.m.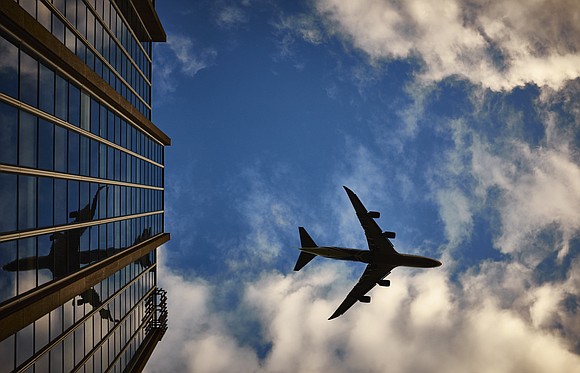 For Black youth the opportunities to travel are often few and far between, but the positive effects that said opportunities can have are boundless. This year, Movement: Black Youth Abroad launched in New York City. Movement: BYA is a nonprofit dedicated to taking youth of African descent who have never left the country on educational and cultural trips to countries in Africa and the Diaspora. The students bear no cost for the trip. The only requirement is that students complete a social justice oriented prep course that teaches them about the politics, history and culture of the country they are visiting. This journey is more than a trip. It is an opportunity to transform a young person's life.
Travel gives a person the opportunity to immerse themselves in worlds radically different from their own, and from this experience they learn that they have the power to shape their own worlds. As we move through life, if we never deviate from what we know, we start to believe that what we see is what it is. When you remove yourself from your comfort zone, you realize that are many ways to live and it's up to you to decide what you want your world to look like. You begin to question things in your environment, and a strong belief in your ability to create change grows. Giving a young person this opportunity for transformation, in the midst of major life decisions such as college, paths of study and career, will help them make the decisions that are best for them.
In the United States, there has been a pattern of controlling and restricting the movement of Black bodies, so for Black people to embrace travel they are taking a radical and revolutionary step toward liberation. From the actual movement of Black bodies during slavery, to the institution of slavery that chained Black bodies to a plantation, to Jim Crow, which told you which water fountain or bathroom you could use, to modern day policing and stop-and-frisk, the movements of Black people have been restricted. For Black people to own a passport and use it to go wherever on this Earth they please, they are putting themselves on a path to freedom and liberation.
The struggles of Black people are similar throughout the world. Anti-Blackness is global. It is time to tackle racism and oppression with a global mindset. When we understand the common themes that have shaped communities around the world, we are better able to tackle these themes at home. Richard Wright put it best in his book "Black Boy," where he said, "I was not leaving the South to forget the South, but so that someday I might understand it."
Travel builds skills that are essential for success in the workplace and in higher education. You learn critical thinking, problem-solving and how to interact with different cultures improve communication skills, broaden your horizons and diversify your perspective. In today's ever evolving world, adaptability is key. Nothing teaches you that skill better than operating in unfamiliar environments. The world is global and being able to think globally, even while acting locally, can lead to success.
Gaps between Black communities and others remain stark in 2018. When you look at study abroad numbers, Black students make up 14 percent of college students yet only 5 percent of study abroad participants. Study abroad often comes with additional costs, and tuition is often not covered by scholarships. With the very real wealth gap between Blacks and others, the opportunities to travel are often limited. Even today for every $13 of wealth a white family has, a Black family has $1. Movement: Black Youth Abroad is committed to eliminating that barrier. That's why the organization offers these opportunities free of cost, with the only requirement for participation being a willingness and commitment to learn.
Travel not only empowers individuals, but entire communities. A community with a global perspective is stronger. Youth who participate in the program will become elected officials, business owners, community leaders, artists and trendsetters. We want to inspire youth to resist a society that aims to control their bodies and minds and instead teach them to be free, open, courageous and not afraid to take charge in their lives and communities.
Kicy Motley is the founder and president of Movement: Black Youth Abroad, a nonprofit dedicated to taking youth of African descent on transformative educational and cultural trips abroad at no cost. To learn more, visit movementbya.org or follow on social media @movementbya.