Brooklyn celebrates the holidays improved and higher in the standings
Vincent Davis | 12/27/2018, 2:12 p.m.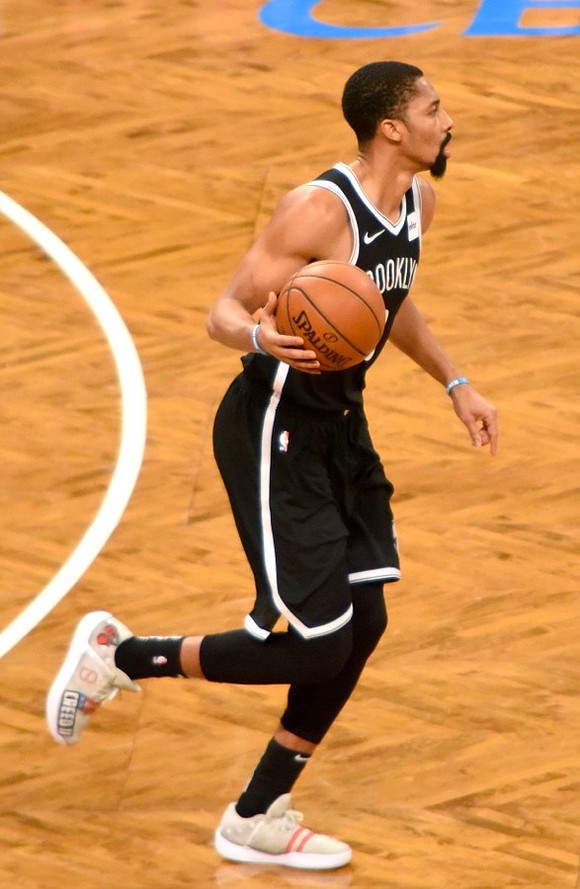 The Brooklyn Nets have played 36 games so far this season, 6 games short of their season's half pony mark, traveled to the West Coast to play the Golden State Warriors, played top and lower tier teams, but they hadn't played the Charlotte Hornets until last night, Wednesday, and tomorrow, Friday, a home-and-away series to start these seven days of Kwanzaa.
Brooklyn celebrated Christmas with a 16 and 19 record. They'd won 8 of their last 9 games after losing 9 of 10.
In their 8-win run, the Nets have beaten the Toronto Raptors, who have the best record in the league; the Philadelphia 76ers, a Top 5 Eastern Conference team; and the Los Angeles Lakers, who have LeBron James.
The Nets' improved play has advanced their rank in the Eastern Conference standings. They moved up from 11 two weeks ago to No. 9 after defeating the Phoenix Suns 111-103 Sunday. One more move up will make Brooklyn a playoff team.
"I think we're in an OK place, not a great place," said Kenny Atkinson, Brooklyn's head coach. "I still think the defense could be better."
Atkinson had $25,000 less to spend on holiday gifts after being fined that amount by the NBA office for verbally abusing game officials and failing to leave the court in a timely manner after being ejected late in Friday's game against the Indiana Pacers at Barclays. A 114-106 Nets' loss, their first since early in the month.
"I think they do a fantastic job, and that's throughout the league," Atkinson said about the NBA's officials. "And I think I make mis- takes, they make mistakes, and my focus needs to be on our players and making the adjustments that's going to help us pull out a game."
In addition to the consistent play that Atkinson is getting from Spencer Dinwiddie, who is averaging 17.6 points and 5 assists off the bench this season, each game brings gifts, contributions from different players. Sixteen points from DeMarre Carroll, also off the bench against Indiana. Fifteen points, 9 rebounds from Ed Davis against Phoenix. Dinwiddie dropped 24, D'Angelo Russell 18, 8 assists, 6 rebounds. Rookie Rodions Kurucs, inserted into the lineup against Phoenix, added 16 points and 10 rebounds, a double-double for the Nets.
In addition to the Hornets, Brooklyn travels to Milwaukee to play the Bucks Saturday, a Charlotte-Milwaukee back-to-back on the road, and welcomes in Anthony Davis and the New Orleans Pelicans Wednesday to start off the new year.